10 Essential Digital Marketing Tips For Estate Agents
MarrDigital is behind several successful property portals including Homesgofast.com and Europeanproperty.com has been helping estate agents market their businesses for over a decade. We provide 10 essential tips and advice aimed at estate agents looking to create a better online presence.
The property market has experienced a significant change in the last few years, especially with the recent boom because of COVID-19 lockdowns. While there was a slight decline due to the shutdown of the economy, this was short-lived as buyers rushed to take advantage of record-low mortgage rates, location, and inventory.
With houses being sold within minutes via digital channels, it's essential for estate agents to move forward with a digital marketing strategy to complete sales and generate new leads. Here are a few tips you can use to jumpstart your digital marketing.
1.Create a Mobile-Friendly Website
Mobile accounts for approximately half 50% of web traffic worldwide. In the third quarter of 2020, mobile devices generated 50.81 percent of global website traffic. That means that more than half your customers view your website from a mobile device, and if you don't have a proper website set up, you're going to lose lead generation or sales from potential customers. Ensure that you have a properly built, fast website to attract customers so that you can provide your clients with the information they need.
2. Create Valuable Blog Content
If you want to rank well on Google or other search engines, creating blog content is essential for a well-ranking website without having to pay a ton of money. Creating a blog can be used to provide your clients with advice on how to sell or buy property, as well as building your reputation as an estate agent. Buyers or sellers want to use estate agents that know what they're doing, and creating blog content provides that proof.
3. Use Relevant Hashtags to Target Your Location
You'll want to optimize all the content you publish on your website so that your webpage pops up in your branch's location, allowing buyers and sellers in your area can connect with you. This may include local place names such as the city you're located in, where you sell or buy houses, and the towns you serve. The idea is that when potential customers type in the phrase "buy a home near –insert location- "your webpage will pop up.
4. Link to Relevant Sources
Another way to boost your ranking is to link to reputable sources. Not all links are created equal, so it's essential to link back to proper sources to increase your reputation, credibility, search engine ranking, and provide accurate information to your buyers or sellers. If you have any specific accreditation with the NAEA, RICS, or ARLA, you want to make sure that you're on their website and that they link your page or vice versa.
5. Focus on Customer Reviews
When a customer looks to buy a product or service, they're likely to first check the ratings or reviews to make sure the investment of their time is worthwhile. Ensuring that you're collecting positive reviews both through your website and other online sources like Google or Yelp will help increase your customer reach and sales.
6. Create social media accounts
The truth is your social media presence could be your savior when it comes to building your brand. Social media is a superb method to getting your voice across and essentially it's free.
7. Maintain Your Online Reputation
Having a social media presence can also help in managing clients who may have had a bad experience with your estate agency. Companies find that clients use social media to contact a business. Ideally, these can be dealt with by acknowledging the complaint and then dealing with it offline.
There are a number of review websites that charge you for your profile. Using Google My Business is a free option to centralise your reviews. Google My Business is very powerful as it will show your reviews in local search results. Its important to set up your online review profiles before you get negative reviews
It's impossible to please all our customers all the time. However, bad reviews do not have to hurt your business given the proper preparations.
8. Operate a successful Instagram account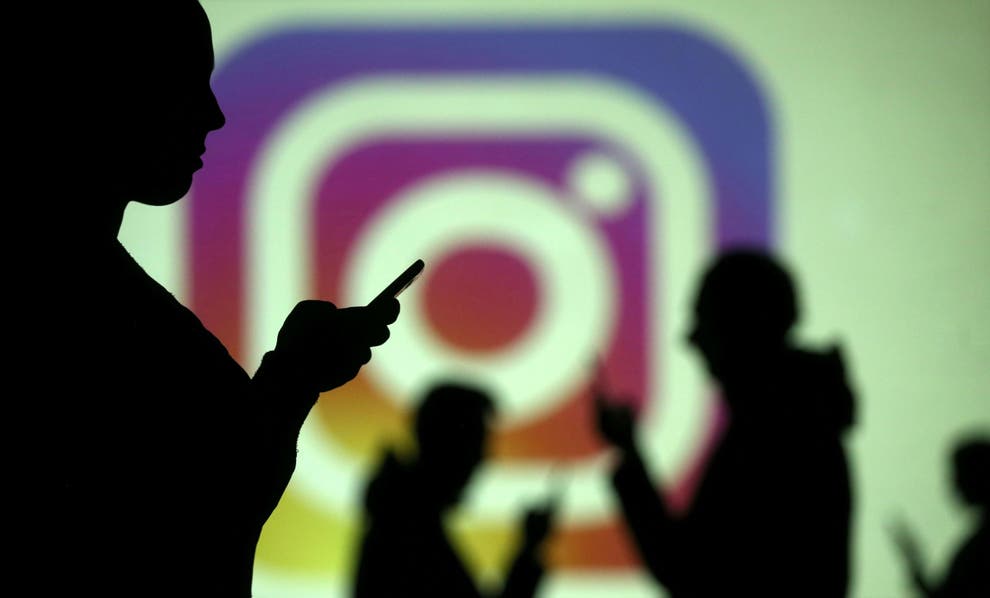 Investing in your digital marketing is essential as an estate agent to reach buyers or sellers and stand out from your competition. If you're looking to find a digital marketing partner for your business, contact MarrDigital to increase your online presence as an estate agent.
9. Invest in Search Engine Optimisation – SEO
Building a great web presence using SEO should be viewed as a long-term investment, getting targeted traffic to your website from local vendors and buyers provided a great ROI. It's good to remember that your competitors may be using SEO to dominate local search results. A good SEO company can examine the competition identify both strengths and weaknesses and create to create a realistic strategy.
Local SEO really does come into its own for most estate agencies it is the process of optimizing an estate agency business, for a search query that is location-specific. Google (and other search engines) uses a user's location based on IP address (for desktop) and geolocation (for mobile) to determine what results to show the user. So when someone performs a local search for an estate agent near me or estate agents in Berkshire the search engine will display local businesses relevant to their location.
Local Search Results on Google
A local search result combines two main parts (or opportunities) for a local business:
Organic Search Results – The website
Local Pack – Google My Business (GMB)
Local Search Results on Google
A local search result combines two main parts (or opportunities) for a local business:
Organic Search Results – The website
Local Pack – Google My Business (GMB)
Users can also search for results in a different location by adding in a local area qualifier, like "Hotels in London". Other positions (opportunities) include Ads, Images, One Box, and, of course, users searching specifically in Local Finder and Maps.
Typical search results are made up of Local Pack (Google My Business) and Organic Results (websites).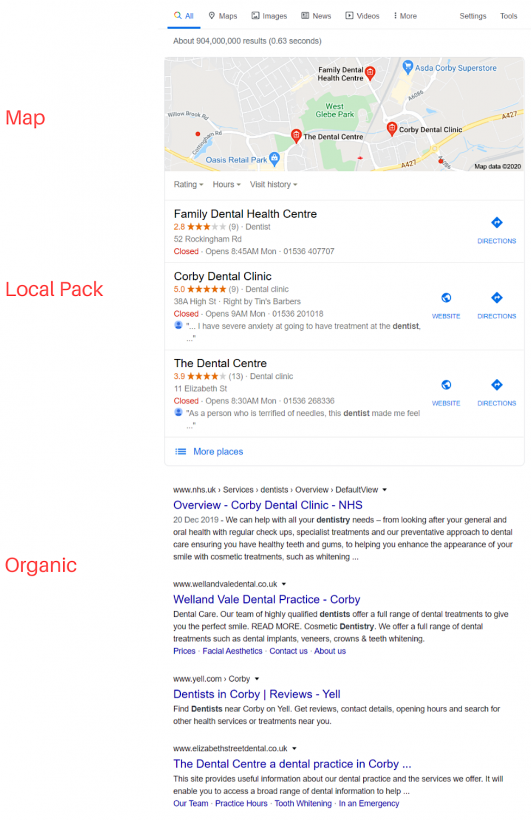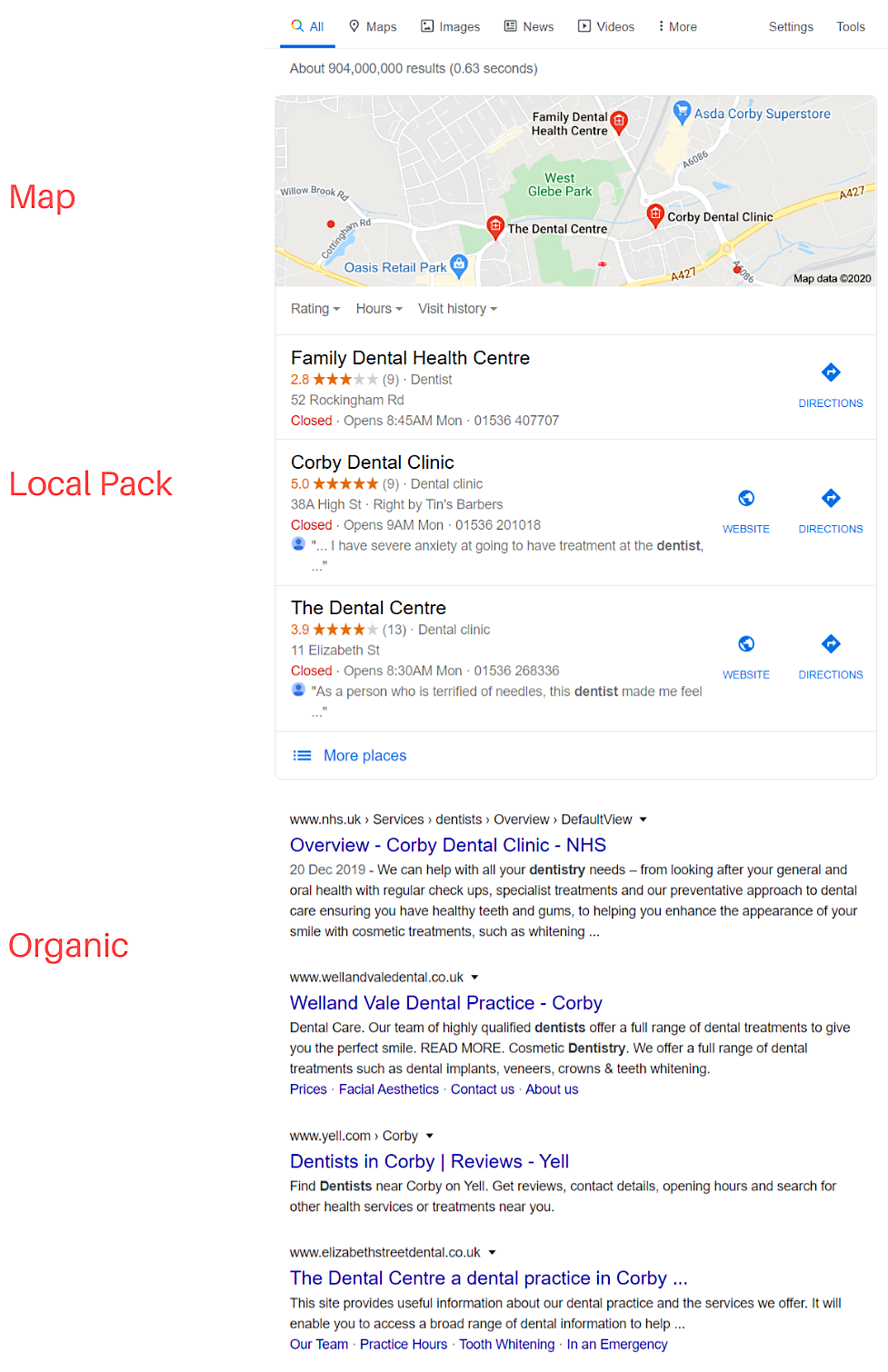 A local search strategy can include multiple aspects to increase business visibility. This can include:
Paid Ads – Above the Local Pack
GMB – The Local Pack
Organic – Below the Local Pack
10. Grow Google My Business Presence
Google My Business provides highly visible estate agency branding directly in search results. Google is also increasing options for users to interact with the businesses directly from search results via your Google My Business page with the following options:
Booking Appointments
Requesting Quotes
Messaging Directly
Without a GMB page, estate agents may miss half of the opportunities in a local search result and the local pack.
The Best Estate Agents
MarrDigital operate the national social media leaderboard see Negotiator Magazine
Top Berkshire Estate Agents
Estate Agents Marketing
Speak to us about digital marketing for estate agents marketing packages, ranging from estate agents social media management, SEO Google My Business Padge Management to paid ads for lead generation. Check out our Instagram page @Estateagentsmarketing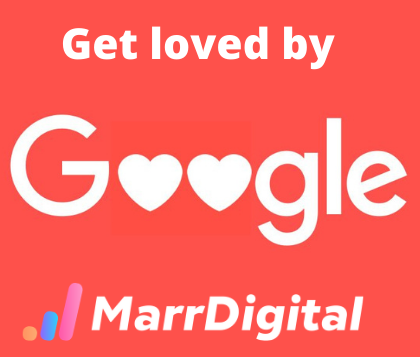 Do you want more traffic?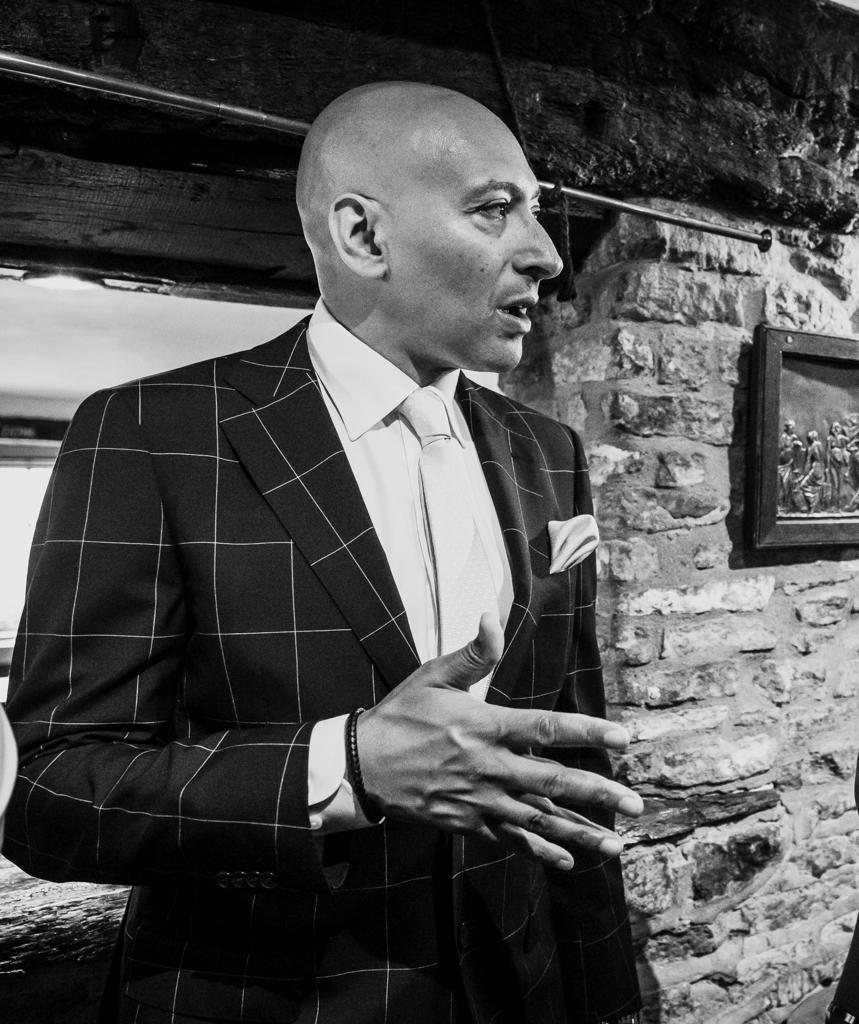 Hey, I'm Nick Marr founder of MarrDigital. With over a decade of success in digital marketing, I know how to to make a business grow.
Book a call let's start a conversation 
Request a free quote
We offer professional SEO services that help websites increase their organic search score drastically in order to compete for the highest rankings even when it comes to highly competitive keywords.
Subscribe to our newsletter!
There is no form with title: "SEOWP: MailChimp Subscribe Form – Vertical". Select a new form title if you rename it.
Stop! Don't Waste Money On Search Engine Submission! The simple answer is…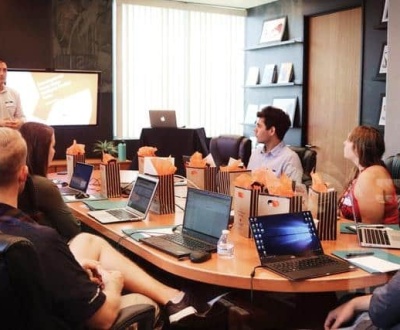 Running a small business is a significant responsibility. It can also be…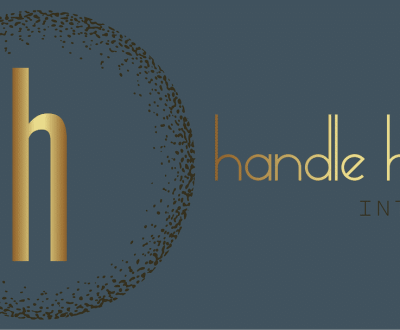 As a homeowner, you want your house to be a reflection of…
As a business owner, you know that online presence is key but…
Stitch & Simon who developed their own range of camouflage is a…
We list all the best kitchen companies in Wokingham Berkshire. We also…
[caption id="attachment_61753" align="aligncenter" width="636"] Wokingham Berkshire
Running a business these days means…
12 Digital Marketing Tips To Help You Grow Your Business In 2020…