Kitchen Companies in Wokingham Berkshire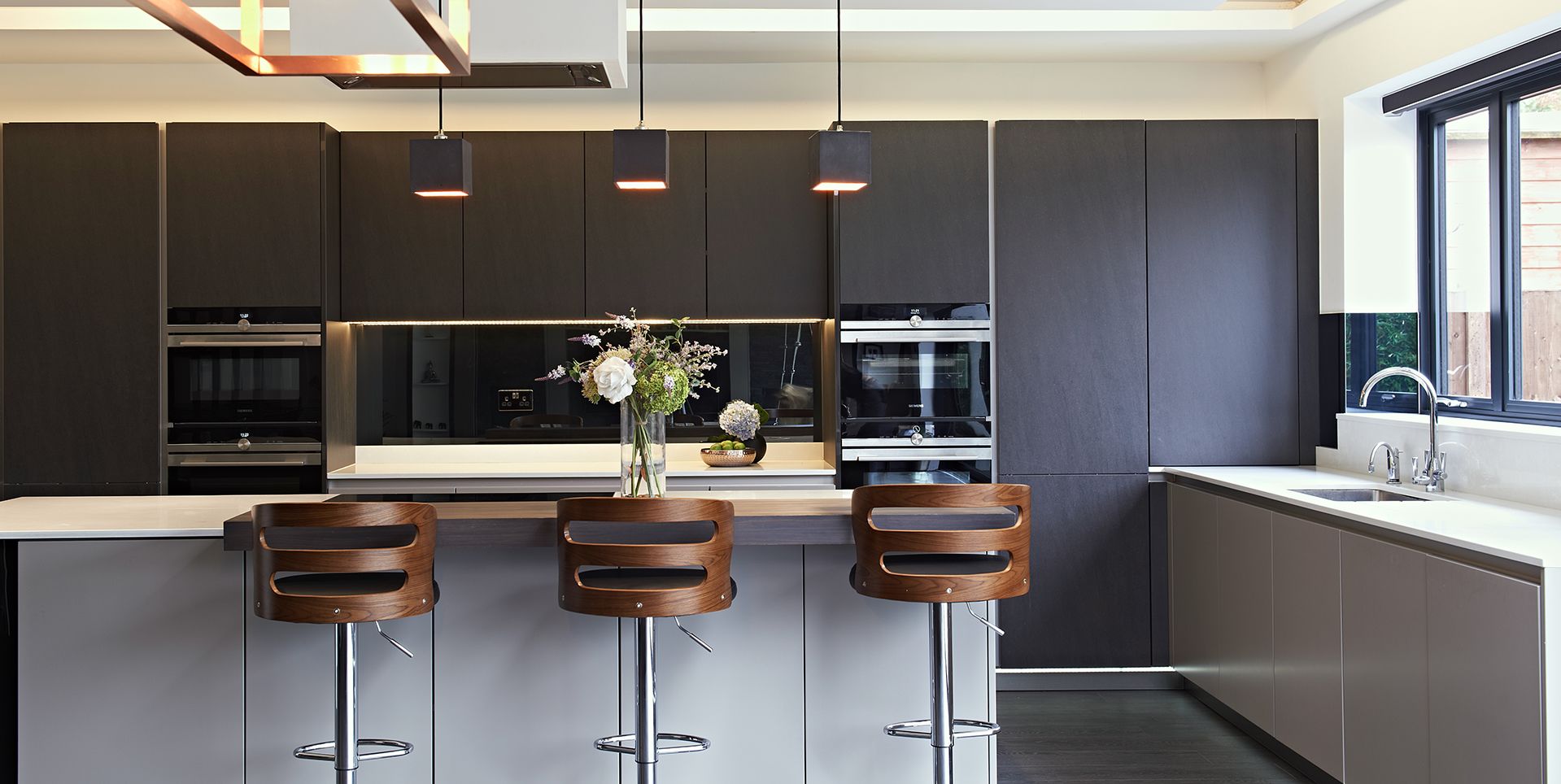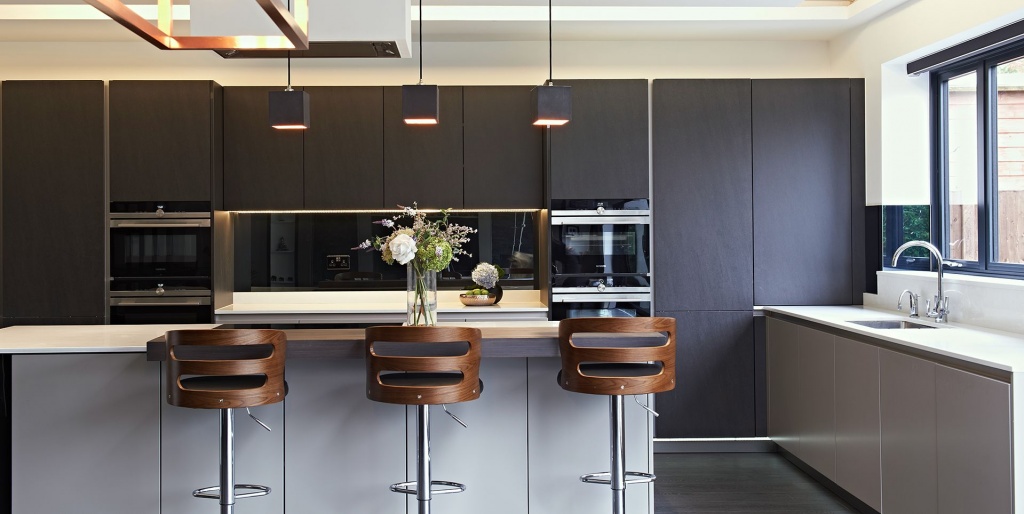 We list all the best kitchen companies in Wokingham Berkshire. We also provide advice and tips about buying a quality kitchen.
Kitchen building and remodelling is an expensive and time-consuming process. Since the kitchen is the most used area of the house, it is also subject to the most wear and tear. As a result, the kitchen needs to be designed with high-quality, hardy materials that can withstand the passing of time.
Kitchen builds also involve high costs related to fixtures and appliances. An experienced designer can help you get the best value for your money.
Here, we have compiled a list of the best kitchen companies in Wokingham, Berkshire, that you can hire for all your kitchen design needs.
Our list of Kitchen Companies in Wokingham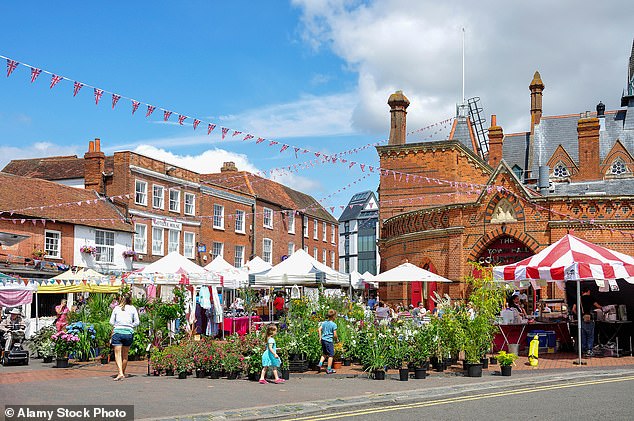 Zara Kitchen Design
Zara Kitchen Design Wokingham has been in business for over 20 years and has consistently 5-star customer reviews. The family-run company is also a Master Partner for NEFF Appliances and collaborates with leading brands.
Little Earth Design
A kitchen and fitted furniture company with a focus on local and sustainable design. They provide bespoke cabinetry, renovation, bespoke pantry, amongst many other design services. Little Earth Design has been ranked in Houzz best of 2020 and 2021 list.
Designs For Living
Designs for Living was established in 1922 and is a great choice for bespoke kitchen designs.
Howdens
Howdens is a multinational company with branches around the UK. In addition to providing kitchens fixtures, cabinets, hardware and appliances, it also provides modular, fitted kitchens in various designs.
Dalio Kitchens
Wokingham based company with a huge range of products. Dalio provides a full range of services for a kitchen build. The best part is the products are all made in the UK and affordably priced.
Exact Kitchens Wokingham
The family-based Exact Kitchens was founded in 1981 and provide a full range of services, from kitchen design to plumbing, electrical and installation.
Optiplan Kitchens
Optiplan describes itself as a leader in the UK with over 32 years of experience in designing bespoke kitchens. They work with some of the leading suppliers in kitchen appliances like Bosch, Blanco, AEG and provide a unique, handcrafted touch to every space.
Redwood Kitchens
Redwood Kitchens is run by Colin Tomkins, who has been providing specialised kitchen design services since 2002. They pride themselves on designing affordable spaces customised to your needs.
Star Kitchens
Star Kitchens provide specialised design services, as well as a full range of services, including design, tiling, flooring, plumbing, electrical and gas installation.
Orchard Kitchens
The family-run Orchard Kitchens provide full design services. They have over 20 years of experience. They provide service in Surrey, Middlesex, Berkshire, Buckinghamshire and Hampshire.
Applewood Kitchens
Applewood Kitchens have over 50 years of experience in providing bespoke kitchen designs. They provide a 10-year guarantee for their services.
Kitchens with Islands
All kitchen companies in Wokingham will tell you that Kitchen Islands are the centrepiece of a kitchen. A high-quality island with durable materials and ample working space sets the tone for the rest of the kitchen. Not only is a kitchen island an extremely functional piece of furniture, but it also acts as a beautiful focal point. And there are endless options for customisation. Choose a sleek, industrial-style metal island for a bachelor space. Or go for a rustic, country-style vibe for a family kitchen.
Some of the materials you can work with are granite with a walnut base or marble with a lacquer base. You can choose to have cabinetry below the kitchen island. Or leave the base solid and bare for a cleaner finish.
The best part of a kitchen island is its multi-functionality. You can use a kitchen island for displaying your favourite décor products like baskets and crockery. You can also use it as a breakfast table. If you are short on counter space, a kitchen island can also be used for prep work.
How to choose a Kitchen Island
There are a few things you must keep in mind while choosing a kitchen island. The first is optimising space. If you have a small, compact kitchen, an island is perhaps not the best option for you. Kitchen islands work best in spaces that have a lot of moving room.
Think of functionality when choosing materials for the top of the island. Butcher block is great for chopping food, and stainless steel is more durable. Consider your individual needs when designing a kitchen island. If you are going to use it as a breakfast spot, make sure the height is comfortable and there is adequate legroom for seating.
Kitchens for small spaces
Kitchen designs for small spaces must focus on furniture that does double or triple duty, less clutter and cleaner details. Check out some of our tips for maximising small kitchen space:
 Instead of a heavy, stationary kitchen island, consider investing in a rolling cart with open shelving. Open shelving also helps to give the illusion of space.
Maximize vertical space by stacking shelving on the wall for storage and display.
Go for simplicity and keep to the basics. Use white paint and simple fixtures that don't distract the eye. This will help the space feel expansive and airy.
Open cabinetry – in a small kitchen, open shelving is the way to go.
Hang cookware from the ceiling. This can act as an aesthetic statement and also save precious counter space.
Use small appliances that don't take up counter space. A cluttered counter makes the room appear smaller.
Add on counter space by using a makeshift sink cover. You can buy a sink with a cover or create your own custom worktop.
Get a mirrored backsplash to give the illusion of space. Mirror throw light around and help to open a space up.
Why are kitchens so expensive?
There are many reasons why a kitchen is the most expensive place in a house. However, the good news is that kitchen builds also add the most to the resale value of a house. The size of a kitchen can significantly impact the cost of the build. The quality of finishing and appliances also impact the kitchen costs depending on the kind of flooring and countertops you use.
What are the costs of a kitchen?
Kitchen building involves many costs. We have broken down the different areas where you may need to spend money:
Designer/contractor
You can always build a kitchen yourself with the help of YouTube or online tutorials, going with DIY fixtures and cabinets. However, if you do decide to use a designer, you may have to shell big bucks. A custom kitchen design could cost you anywhere from £18000 to 50000. But this may well be worth it as hiring a designer will give you multiple options for creating a bespoke space unique to you. In addition, you will be assured of top quality and efficient functionality of fixtures and appliances.
Kitchen Flooring
Flooring choice can really add to the cost of your kitchen build. Hardwood, for example, is one of the expensive flooring choices. However, hardwood is durable, which means more value for money in the long run. If you are looking for affordability, vinyl and laminate are the flooring options you should go for. They are also low maintenance and water-resistant. The cost of flooring will also include an installation charge for removing old flooring, and extra costs if your space has difficult angles that are labour and time-intensive.
Cabinetry
Cabinetry takes up 20-40% of the kitchen budget, which is a pretty significant amount. But you can choose simpler cabinets or open shelving to cut down costs. The cost of the materials used in the cabinet will impact the overall cost. Solid wood cabinets, for example, will be more expensive than cabinets made from plywood and MDF. Custom cabinets designed to your unique specifications with bespoke features will add extra along with labour and installation costs.
Kitchen Countertops
As countertops are the most visible part of a kitchen, along with the backsplash, it makes sense to spend a little more on choosing top quality materials and scrimp elsewhere. Countertops take anywhere between 10-30% of the total kitchen build cost.
Kitchen Appliances
High-end appliances will cost you more than mid-range appliances. All new stainless steel appliances will add to the build over second-hand appliances with some wear. Appliances take up around 10-20% of the kitchen build. Think of your exact needs and budget accordingly. You will need the four top stove for a family kitchen. But as a bachelor, you can scrimp on a high tech stove and oven. Similarly, the dishwasher size will depend on your family size and the size of your space. This will also impact its cost.
Labour Costs
Labour will include flooring and cabinet installers, plumbers and electricians. The more elaborate your design, the more labour you will need to hire and for a longer time, thus adding to your overall kitchen build cost.
Kitchen Worktops
The truth is that Kitchen companies in Wokingham all get asked for advice and tips about kitchen worktops.
A kitchen worktop serves many purposes. Most commonly, it is used for prep work. However, some people chose a worktop for purely ornamental purposes. Your specific need will determine the material choice that is best for your worktop.
A stainless steel worktop is best for a heavy-duty commercial kitchen that experiences a lot of wear and tear. Also, if you want to make a statement in your home kitchen. You can also go for the more unusual brass or copper worktop. Brass and copper are also anti-bacterial, so they are perfect for a kitchen space where hygiene is of prime importance.
Is wood a good material to use as a kitchen worktop?
Oak is a solid choice for a rustic-style family kitchen. A wood worktop is also ideal for prep work. Keep in mind, though, that wood is extremely sensitive to heat and water. So, you will have to be careful while placing hot pots and pans.
Stone and granite are the best choices for a family with children as they are extremely hardy and resistant to heat. Same for laminate which is affordable and easy to clean and install.
For a truly luxurious look, marble is the en vogue choice. However, marble is susceptible to staining, so maintaining the finish will cost you some extra dough.
Increasing the online presence for Kitchen Companies in Wokingham 
We are a digital marketing company based in Wokingham Berkshire and work with kitchen companies to ensure a better online presence.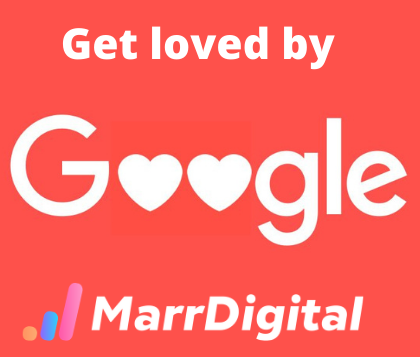 Do you want more traffic?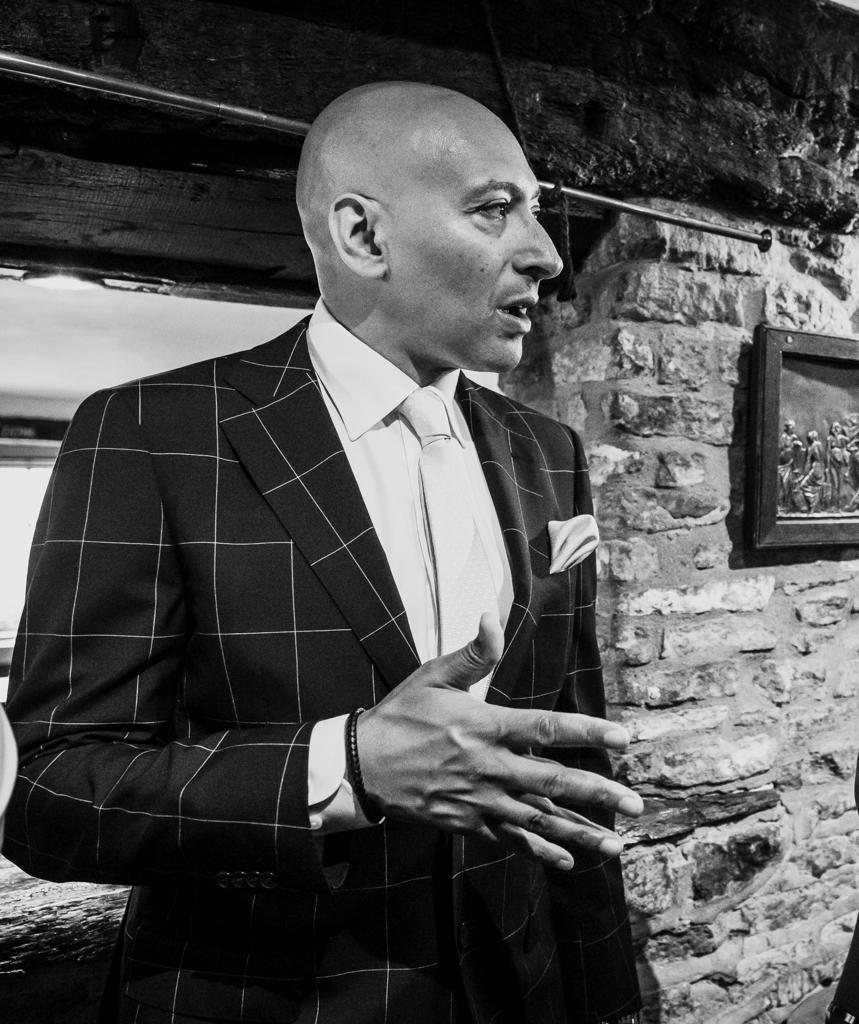 Hey, I'm Nick Marr founder of MarrDigital. With over a decade of success in digital marketing, I know how to to make a business grow.
Book a call let's start a conversation 
Request a free quote
We offer professional SEO services that help websites increase their organic search score drastically in order to compete for the highest rankings even when it comes to highly competitive keywords.
Subscribe to our newsletter!
There is no form with title: "SEOWP: MailChimp Subscribe Form – Vertical". Select a new form title if you rename it.
Stop! Don't Waste Money On Search Engine Submission! The simple answer is…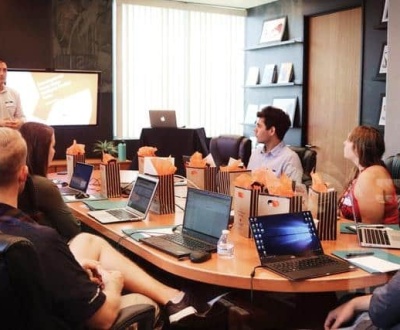 Running a small business is a significant responsibility. It can also be…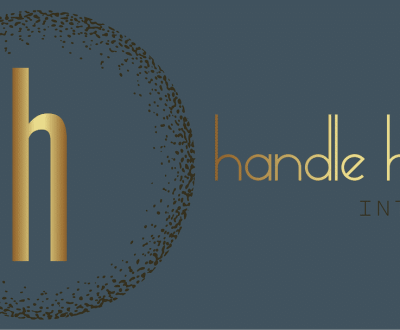 As a homeowner, you want your house to be a reflection of…
As a business owner, you know that online presence is key but…
Stitch & Simon who developed their own range of camouflage is a…
[caption id="attachment_63349" align="alignnone" width="1000"] Estate agency digital marketing advice
MarrDigital is behind…
Wokingham Berkshire Running a business these days means…
12 Digital Marketing Tips To Help You Grow Your Business In 2020…