Ways For Small Business To Get a Better Online Presence
We look at Ways For Small Business To Get a Better Online Presence advice, and tips from SEO experts from around the world. With advice from some of the most respected online sources including, Smartinsights.com, Sproutsocial.com, and Forbes.com. How can I improve my online business presence and How can a company improve online visibility? are some regular questions that we get asked from local businesses. We provide the answers by including independent advice from SEO experts
Benefits of online presence for business
The fact is running a business means that it's essential to have an online presence. Every business should be able to access a very targeted audience from their website or social media presence. A good online presence means access to a wider range of a business's target audience.
Consumers start to lose confidence if they cannot find a business online, many search for your company name expecting to find a website. Credibility is the most important factor in running a business. clients and customers have to trust your brand. If you have a physical office, shop.
How to appear in 'Near Me' searches
Have you ever searched for a search in Gooogle adding ' Near Me' i.e. 'Digital marketing near me' or 'social media experts near me' Showing up as a Google Local Business is one way to improve your visibility in Google search and to appear in Google maps. Expert website local seo optimisation will help rank your business in local search results.
Nick Marr MarrDigital
One of the most important ranking factors is to display you Business' Name, Address & Phone Number consistently across the web. Google wants to see lots of independent references that your business exists at your location
Ways for small business to get a better online presence
Smartinsights
Help your customers to find you – optimise your website for mobile
"81% of people search online for a product or service."
While most businesses understand the importance of having a website these days, it's vital to make sure it's optimised for mobile.
It's essential for user experience, but as people increasingly search for products and services on smartphones, rather than desktops, it's also key to making sure potential customers can find you. Mobile searchers are more likely to look at the top three results only and 30% of pages that show on the first page of desktop search results do not appear in the top 10 results on mobile.
Source: https://www.smartinsights.com/search-engine-marketing/search-engine-statistics/
Sprouts Social
Build a stronger brand – focus on brand purpose
"78% of consumers want brands to use social to help people connect with each other."
With brand purpose growing in importance, now is the time to make sure your brand values shine through. Research by Sprout Social highlights the power of connection for SMEs, with 76% of people surveyed saying they would buy from a brand they felt connected to over their competitors, while 57% would increase their spending. Sharing a clear, consistent, compelling brand story across your content and the online channels you use is vital, with social media being a key platform.
The trick for SMEs, is to focus on the channels, including social media, best suited to your customer. For B2B customers, that could mean prioritising LinkedIn or Twitter for example, while for others, it could mean exploring newer platforms like TikTok. As lockdown has shown, it's possible to create strong relationships with your customers online, so find new ways to invite them into your virtual world.
Source: https://sproutsocial.com/insights/data/social-media-connection/
Have a better social media presence.
Being on social media is a necessity in this day and age. In fact, in 2019 there are now 3.2 billion people on social media globally, so social media is a key tool for reaching your intended audience on whichever platforms they prefer.
Having a presence on social media instills trust in your current customers and prospects. Personally, if I see that a company doesn't have a presence on social media, I lose trust and feel unsure if they even exist.
Plus, social media is a great way to build your credibility and reputation and showcase your brand. When potential customers are researching your brand, the first place they'll look is social media to see what you're putting out there and what people are saying about you.
Brightlocal
Online reviews for local businesses are important to consumers
It's no secret of that online reviews are crucial for local businesses. Almost three-fourths of consumers said they were at least somewhat likely to read online reviews, according to Netsertive's study. When you combine that with these findings from BrightLocal'Local Consumer Review Survey, we can see how crucial it is for local businesses to have a review monitoring and management system in place.
85 percent of consumers trust online reviews as much as personal recommendations.
Positive reviews make 73 percent of consumers trust a local business more.
49 percent of consumers need at least a four-star rating before they choose to use a business.
Forbes.com
As is the case any time you launch a new product, service, program, or campaign, you have to start with some competitive analysis. Who is already out there and what are they doing? Kevin Bloom of Hinge Marketing suggests taking a two-pronged approach in which you start by evaluating each competitor's website, followed by their social media presence.
When evaluating a competitor's website, there are three primary areas of concern: the overall design, the perceived user experience, and on-site optimization. By looking at the design of a handful of competitors, you can start to get a feel for what styles of websites are common in your industry or niche. This can (a) give you an idea for what your site should look like, or (b) provide you with an opportunity to differentiate.
The user experience of your competitors' sites may go hand in hand with the overall design and layout. Study how their on-site navigation works, whether menus are simple to find, how clearly labeled sub-categories are, and whether they offer a mobile site or responsive design. As for on-site optimization, poke around a bit and see if you can gain any insight into which keywords and search terms they're using. You can then cross-reference how successful they are at ranking for these terms by conducting simple Google searches. source:
https://www.forbes.com/sites/johnrampton/2015/05/14/a-small-business-owners-guide-to-building-an-internet-presence/
Joannedewberry
Just like "if you haven't taken a mirror selfie at the gym did it actually happen?" having a small business website gives your business credibility and makes you look like the real deal. Personally, I still believe that many crafters who run solely through 3rd party sites such as Etsy or Folksy come across as hobby businesses. A fully branded website that clearly states all your selling platforms and contact details enable you to build up a customer base, cash in on google searches (far better than relying on Etsy) and direct customers to the right places for online sales or physical events.
Developing your online presence is also an excellent way to increase your brand identity. On 3rd party platforms, you can lose your individual branding and identity so use your website to build a credible and recognizable brand.
Source:https://joannedewberry.co.uk/five-benefits-having-online-presence/
Hub Spot
One of the top ways to build your online presence is to create and grow an email list. An email list will enable you to engage with current and potential customers on a daily, weekly, or monthly basis.
To grow your email list, you can create gated content that users have to sign-up to receive. Additionally, you can use a call-to-action (CTA) on your website and social media pages to promote your email newsletter. With a newsletter, you're able to collect leads' emails — additionally, it shows your leads and customers are interested in your content.
You can use tools in your content management system (CMS) to create forms, slide-in CTAs, or popups that are designed to gather email addresses. For example, HubSpot offers an email marketing tool, free pop–up forms, and a free online form builder to help build an email list. Alternatively, you might consider checking out MailChimp or GetResponse. To find a tool that works for your business, check out
Social Media Management Help Improve Online Presence
Social media platforms such Instagram, Facebook, Twitter, and LinkedIn all favour users who post regularly a variest of content. The social media platforms look at metrics from likes, engagement, and reach. This is a massive task for a small business and to be able to complete its best to outsource this activity. Learn how we help small businesses with social media management
What To Consider When to Develop a Marketing Strategy
When it comes to a marketing strategy for small businesses a time of honest reflection is required. What really are the business's unique selling points, how do you compare to your competitors, who is your ideal client, what social channels do your competitors use. Part of your strategy could include networking, partnerships and building relationships and identifying key businesses that can help you achieve your goals
Determine your brand's identity.
Identify your buyer persona.
Boost your Google ranking with SEO.
Research keyword opportunities.
Hire a freelancer to help you scale your content.
Launch business pages on Facebook and Yelp.
Build out your social media strategy.
Plan an email marketing strategy.
Advertise on social media.
Hire a freelancer to write blog posts to help feed your social media channels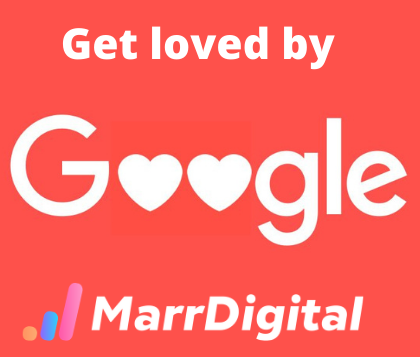 Do you want more traffic?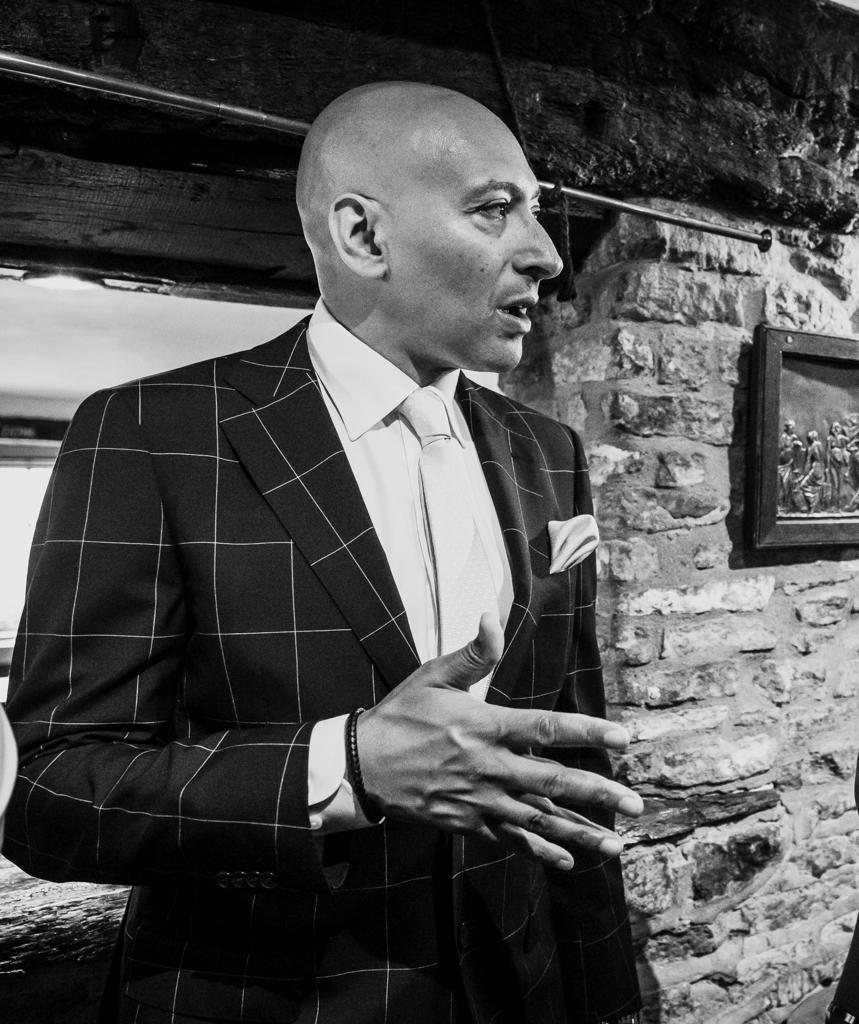 Hey, I'm Nick Marr founder of MarrDigital. With over a decade of success in digital marketing, I know how to to make a business grow.
Book a call let's start a conversation 
Request a free quote
We offer professional SEO services that help websites increase their organic search score drastically in order to compete for the highest rankings even when it comes to highly competitive keywords.
Subscribe to our newsletter!
There is no form with title: "SEOWP: MailChimp Subscribe Form – Vertical". Select a new form title if you rename it.
by Nick Marr Social media trends this year Recognizing Social media trends…