 Vestibulum id ligula porta felis euismod semper. Nullam id dolor id nibh ultricies vehicula ut id elit. Aenean eu leo quam. Pellentesque ornare sem lacinia quam venenatis vestibulum. Integer posuere erat a ante venenatis dapibus posuere velit aliquet. Vestibulum id ligula porta felis euismod semper.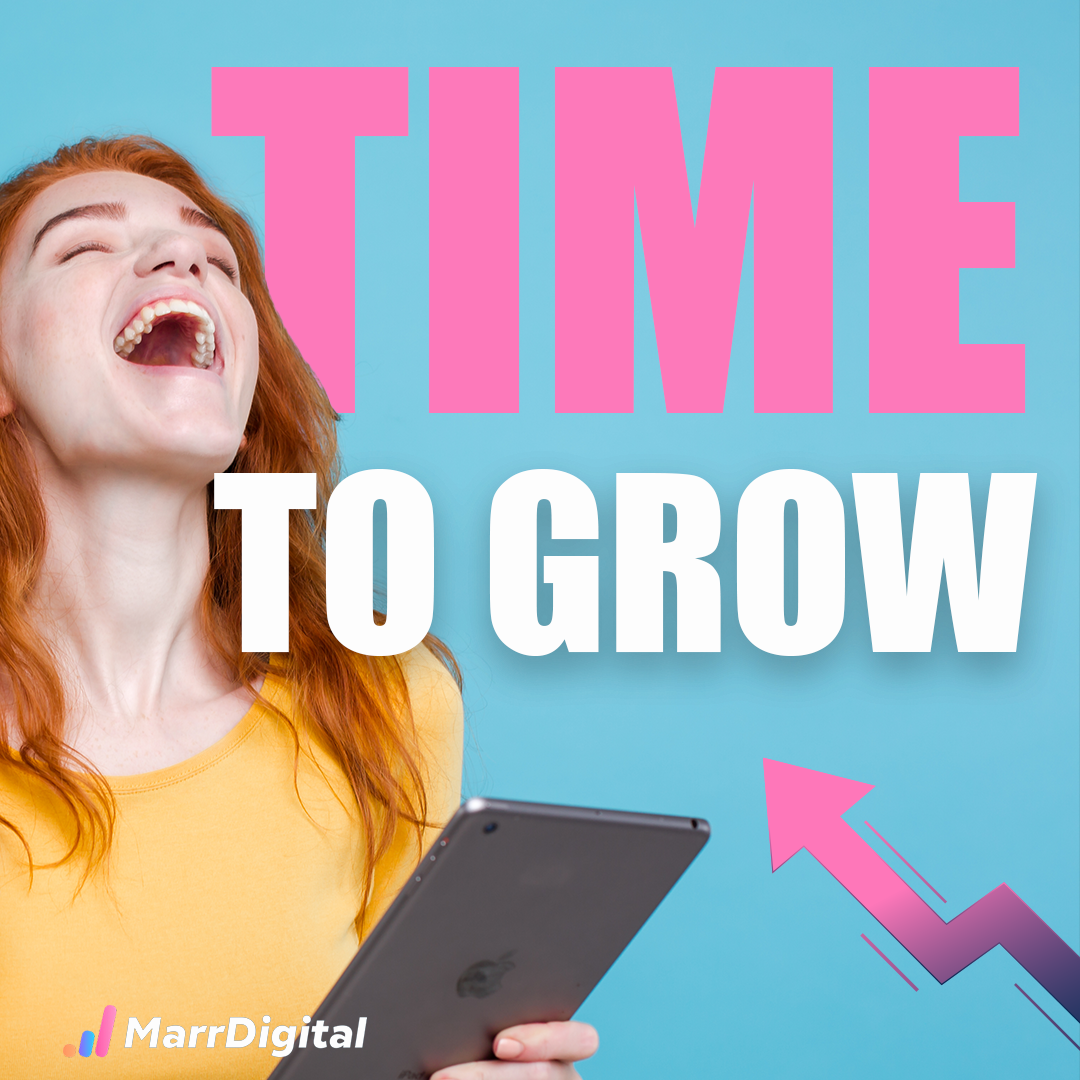 Ways For Small Business To Get a Better Online Presence
Ways For Small Business To Get a Better Online Presence
advice, and tips from SEO experts from around the world. With advice from some of the most respected online sources including, Smartinsights.com, Sproutsocial.com, and Forbes.com.
How can I improve my online business presence
and
How can a company improve online visibility?
are some regular questions that we get asked from local businesses. We provide the answers by including independent advice from SEO experts
Benefits of online presence for business
The fact is running a business means that it's essential to have an online presence. Every business should be able to access a very targeted audience from their website or
social media
presence. A good online presence means access to a wider range of a business's target audience. Consumers start to lose confidence if they cannot find a business online, many search for your company name expecting to find a website. Credibility is the most important factor in running a business. clients and customers have to trust your brand. If you have a physical office, shop.
How to appear in 'Near Me' searches
Have you ever searched for a search in Gooogle adding ' Near Me' i.e.
'Digital marketing near me'
or '
social media experts near me'
Showing up as a Google Local Business is one way to improve your visibility in Google search and to appear in Google maps. Expert website
local seo
optimisation will help rank your business in local search results.
Nick Marr
MarrDigital
One of the most important ranking factors is to display you Business' Name, Address & Phone Number consistently across the web. Google wants to see lots of independent references that your business exists at your location
Ways for small business to get a better online presence
Smartinsights
Help your customers to find you – optimise your website for mobile
"81% of people search online for a product or service."
While most businesses understand the importance of having a website these days, it's vital to make sure it's optimised for mobile. It's essential for user experience, but as people increasingly search for products and services on smartphones, rather than desktops, it's also key to making sure potential customers can find you. Mobile searchers are more likely to look at the top three results only and 30% of pages that show on the first page of desktop search results do not appear in the top 10 results on mobile. Source: 
https://www.smartinsights.com/search-engine-marketing/search-engine-statistics/
Sprouts Social
Build a stronger brand – focus on brand purpose
"78% of consumers want brands to use social to help people connect with each other."
With brand purpose growing in importance, now is the time to make sure your brand values shine through. Research by 
Sprout Social
 highlights the power of connection for SMEs, with 76% of people surveyed saying they would buy from a brand they felt connected to over their competitors, while 57% would increase their spending. Sharing a clear, consistent, compelling brand story across your content and the online channels you use is vital, with social media being a key platform. The trick for SMEs, is to focus on the channels, including social media, best suited to your customer. For B2B customers, that could mean prioritising LinkedIn or Twitter for example, while for others, it could mean exploring newer platforms like TikTok. As lockdown has shown, it's possible to create strong relationships with your customers online, so find new ways to invite them into your virtual world. Source: 
https://sproutsocial.com/insights/data/social-media-connection/
Have a better social media presence.
Being on 
social media
 is a necessity in this day and age. In fact, in 2019 there are now 
3.2 billion people on social media globally,
 so social media is a key tool for reaching your intended audience on whichever platforms they prefer. Having a presence on social media instills trust in your current customers and prospects. Personally, if I see that a company doesn't have a presence on social media, I lose trust and feel unsure if they even exist. Plus, social media is a great way to build your credibility and reputation and showcase your brand. When potential customers are researching your brand, the first place they'll look is social media to see what you're putting out there and what people are saying about you.
Brightlocal
Online reviews for local businesses are important to consumers It's no secret of that online reviews are crucial for local businesses. Almost three-fourths of consumers said they were at least somewhat likely to read online reviews, according to Netsertive's study. When you combine that with these findings from 
BrightLocal'Local Consumer Review Survey
, we can see how crucial it is for local businesses to have a review monitoring and management system in place.
85 percent of consumers trust online reviews as much as personal recommendations.
Positive reviews make 73 percent of consumers trust a local business more.
49 percent of consumers need at least a four-star rating before they choose to use a business.
Forbes.com
As is the case any time you launch a new product, service, program, or campaign, you have to start with some competitive analysis. Who is already out there and what are they doing? Kevin Bloom of Hinge Marketing suggests taking a two-pronged approach in which you start by 
evaluating each competitor's website
, followed by their social media presence. When evaluating a competitor's website, there are three primary areas of concern: the overall design, the perceived user experience, and on-site optimization. By looking at the design of a handful of competitors, you can start to get a feel for what styles of websites are common in your industry or niche. This can (a) give you an idea for what your site should look like, or (b) provide you with an opportunity to differentiate. The user experience of your competitors' sites may go hand in hand with the overall design and layout. Study how their on-site navigation works, whether menus are simple to find, how clearly labeled sub-categories are, and whether they offer a mobile site or responsive design. As for on-site optimization, poke around a bit and see if you can gain any insight into which keywords and search terms they're using. You can then cross-reference how successful they are at ranking for these terms by conducting simple Google searches. source:
https://www.forbes.com/sites/johnrampton/2015/05/14/a-small-business-owners-guide-to-building-an-internet-presence/
Joannedewberry
Just like "if you haven't taken a mirror selfie at the gym did it actually happen?" having a small business website gives your business credibility and makes you look like the real deal. Personally, I still believe that many crafters who run solely through 3rd party sites such as Etsy or Folksy come across as hobby businesses. A fully branded website that clearly states all your selling platforms and contact details enable you to build up a customer base, cash in on google searches (far better than relying on Etsy) and direct customers to the right places for online sales or physical events. Developing your online presence is also an excellent way to increase your brand identity. On 3rd party platforms, you can lose your individual branding and identity so use your website to build a credible and recognizable
brand
. Source:
https://joannedewberry.co.uk/five-benefits-having-online-presence/
Hub Spot
One of the top ways to build your online presence is to create and 
grow an email list
. An email list will enable you to engage with current and potential customers on a daily, weekly, or monthly basis. To grow your email list, you can create gated content that users have to sign-up to receive. Additionally, you can use a call-to-action (CTA) on your website and social media pages to promote your email newsletter. With a newsletter, you're able to collect leads' emails -- additionally, it shows your leads and customers are interested in your content. You can use tools in your content management system (CMS) to create forms, slide-in CTAs, or popups that are designed to gather email addresses. For example, HubSpot offers an 
email marketing tool
, 
free pop-up forms
, and a 
free online form builder
 to help build an email list. Alternatively, you might consider checking out MailChimp or GetResponse. To find a tool that works for your business, check out
Social Media Management Help Improve Online Presence
Social media platforms such
Instagram
, Facebook, Twitter, and LinkedIn all favour users who post regularly a variest of content. The social media platforms look at metrics from likes, engagement, and reach. This is a massive task for a small business and to be able to complete its best to outsource this activity. Learn how we help small businesses with social media management
Learn more here
What To Consider When to Develop a Marketing Strategy
When it comes to a marketing strategy for small businesses a time of honest reflection is required. What really are the business's unique selling points, how do you compare to your competitors, who is your ideal client, what social channels do your competitors use. Part of your strategy could include networking, partnerships and building relationships and identifying key businesses that can help you achieve your goals
Determine your brand's identity.
Identify your buyer persona.
Boost your Google ranking with SEO.
Research keyword opportunities.
Hire a freelancer to help you scale your content.
Launch business pages on Facebook and Yelp.
Build out your social media strategy.
Plan an email marketing strategy.
Advertise on social media.
Hire a freelancer to write blog posts to help feed your social media channels
We look at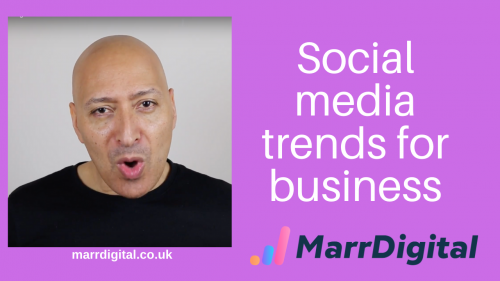 Social Media Trends That Will Change Your Business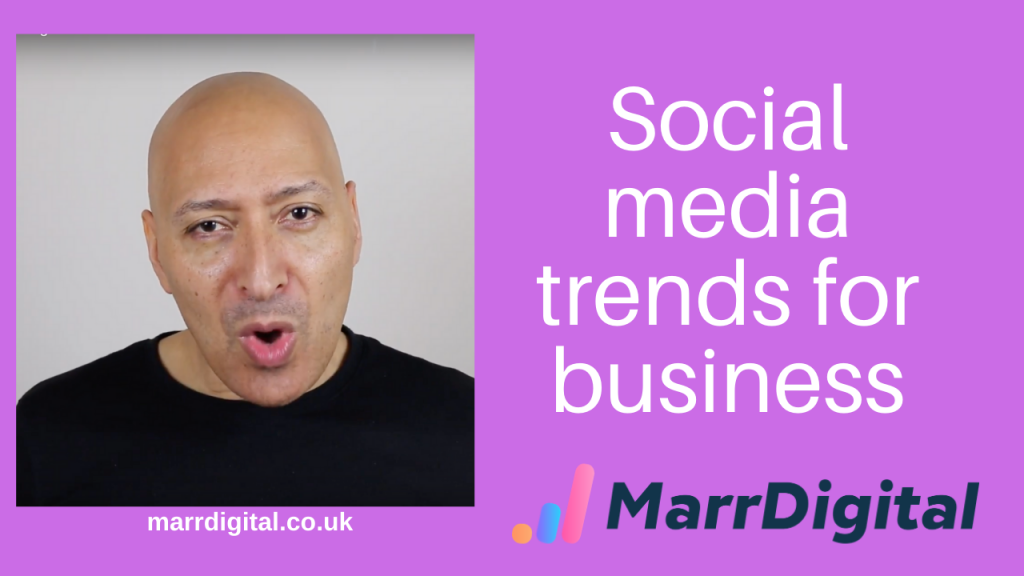 Social media trends this year
Recognizing Social media trends is essential for any business looking to perform better online. Social media platforms are constantly evolving and this is year is no different. With #fakenews, unpopular privacy updates, and consumers being bombarded with too many ads. Social media platforms are becoming a place where we mistrust news, posts, and articles.
They are going to need to build trust or we won't believe anything we see on the platforms. 
Facebook and Instagram have long dominated social media as the largest and most popular platforms. However, in recent years, several other niche social media platforms have not only emerged but have significantly risen to fame. TikTok, for example, is one such platform that started in 2016 and immediately gained popularity among youth. B2B companies prefer LinkedIn for their social media initiatives, while the gaming community flocks to Twitch. There are several such alternative social media platforms that are gaining popularity and will continue doing so in 2020 and beyond
Consumers trends 
In 2020, we saw the rise of TikTok and Instagram Reels, continued engagement on Stories content from Facebook, Instagram, and Snapchat, and brands creating other short-form or "snackable" pieces content to educate consumers about their brand. 
As social media attention spans continue to shrink and more people scroll endlessly through feeds while bored at home, don't expect snackable content to lose steam anytime soon. 
To learn more about four types of snackable content your brand should leverage next year, check out this helpful post.
Social Shopping Will be the Norm 
Welcome to a new age of social media where e-commerce takes center stage! 
From Instagram's new shoppable features like Instagram Reels Shopping and Instagram Live Shopping, to TikTok's recent partnership with Shopify and live-streamed shopping event with Walmart, consumers will start to get very comfortable buying on social platforms.
 Your Customers Will Contact You More Frequently via Social Media Platforms 
Social media has traditionally been a place for people to connect with their social networks and share photos and videos. However, those days are long gone and social media is now so much more than just that. It has become a retail platform, a product discovery platform, and now, even a customer service channel. A lot of brands have started recognizing social media networks as platforms for delivering customer service. Now, it has become a significant enough customer service channel for brands to recognise it as one. And, it is one of the most important customer service channels, owing to the massive repercussions of not handling a customer well in front of other users. So, it becomes all the more important for brands to handle these customers well
For example, because Facebook is giving more prominence to Reels on Instagram, I predict that video ads will convert better than images. I recently tested ads that featured an image with audio, a static image, a moving image, and a video and found that the ad with video converted at as much as half the cost of the others. Test videos, GIFs, and Reels in your own ads to see which perform best with your ideal customer.
The Rise of Private Groups and Platforms
"As noise increases on social media, many are looking to customize their experiences by joining private groups and forums based on causes and personal interests. There has been a rise in the number of Facebook Groups and membership, and Instagram is now seeing the use of its Threads or sharing Stories with specific friends. Many people are also going to or returning to private and semi-private online forums for education, entertainment, networking and mutual interest."
Reels on Instagram Huge Social Media Trend
Similar to TikTok, Reels is the latest video feature on Instagram and is now available in the United States and 50 other countries. 
Instagram Reels has its own version of the For You page: the new Reels Explore Feed. You can find the Reels feed on the Instagram Explore Page. Instead of only seeing Reels from accounts you follow as you scroll, you will see Reels from popular and trending accounts on Instagram.
While the Reels algorithm hasn't been locked down yet, it feels similar to the TikTok For You page. It's likely influenced by who you already follow, what content you interact with, and where you're located.
As you're scrolling, you may notice some Reels have a "Featured" label above the caption.
According to Instagram, "If your reel is featured in Explore, you'll receive a notification. Featured reels are a selection of public reels chosen by Instagram to help you discover original content we hope will entertain and inspire you."
This blog has been verified by Rise: Rc4579476d3a0c2b40e71184d7e095bd3
---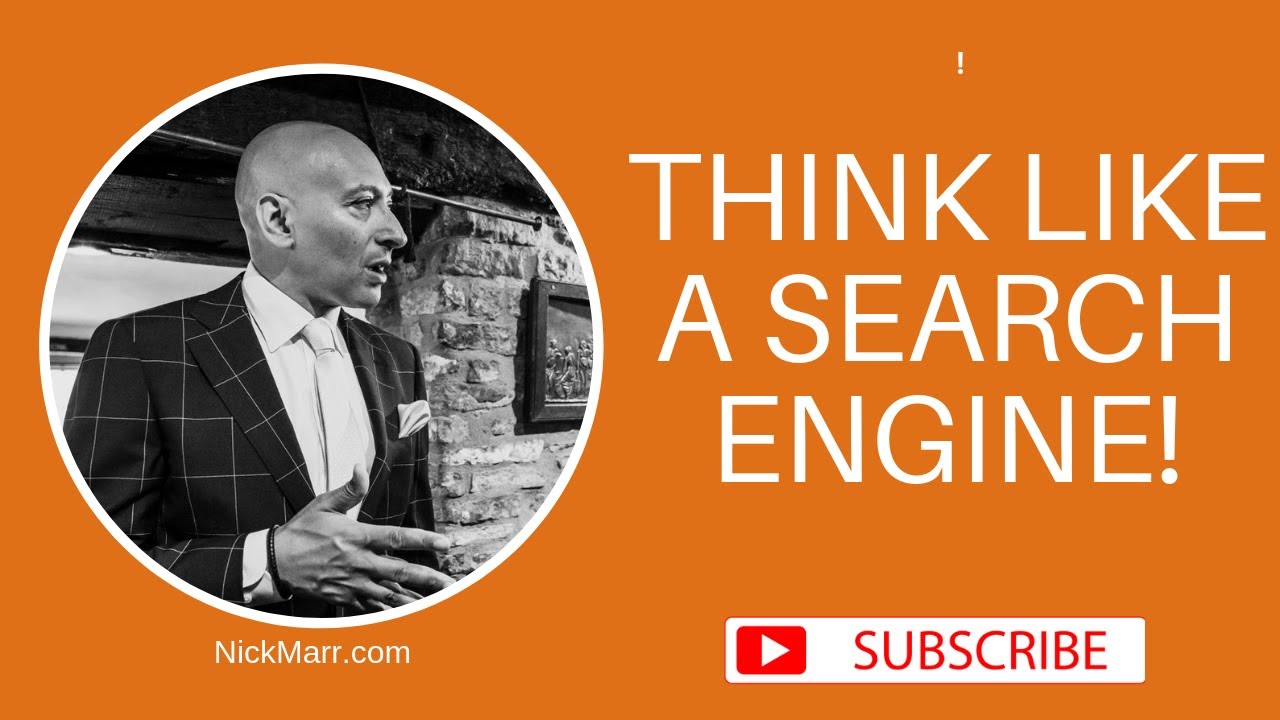 Think Like a Search Engine Use My SEO Advice To Rank in Google
Search engine ranking tips
Hardly Mentioned Techniques & Tips to Rank higher on #Google in 2019 by Nick Marr who has been ranking websites for over a decade. Tips and #advice great for beginners and small businesses trying to rank better in search engines. Easy to understand #SEO that explains the importance of examining the competition and to change your mindset and Think Like a Search Engine.
Are you wondering how your competitors rank higher than you in search engine rankings
Think like a search engine
Change the mindset and see your pages from the point of view of a search engine! Remember Google and Bing want to present to its users the best resource for that search term. The resource is the magic word. Make your page full of everything search engines love from video, images internal and external links, and of course NON SPAMMY text.The web is like an ever-growing library with billions of books and no central filing system. We use software known as web crawlers to discover publicly available web pages. Crawlers look at web pages and follow links on those pages, much like you would if you were browsing content on the web. They go from link to link and bring data about those web pages back to Google's servers. 
Nick Marr " let the spiders feast on your content"
Align Your Content with Search Intent
Search intent (also called "user intent") is the purpose behind every search query. Understanding and satisfying search intent is Google's ultimate priority. Pages that rank on the first page of Google have all passed Google's litmus test on search intent.
Check out your Google competitors
Another quick, and valuable SEO tactic – see what your competitors are ranking for. Go to one of the tools used to check out our own rankings, but put in a competitor domain. You'll quickly see what terms they are getting traffic from, and can take the best for yourself!
If you don't know who your competition is, search for some of your most important keyword targets – sites that consistently rank well are the ones to take a look at.
Don't put in a huge website that sells many items such as Amazon (unless you like digging through mountains of data!) Pick someone big enough to have a lot of keywords, but niche enough to specialise.
Now, just because a competitor is ranking well for a keyword, doesn't mean you should try and target it. It has to be highly relevant to your site and audience. But, this is a quick and effective way to use others folks' hard work to uncover audience interests.
Get the search engine spiders interested by including video
Video marketing can be a huge traffic source, but some marketers are still ignoring its potential, says Shilpa Shah, co-founder at Hummingbird Web Solutions.
Shilpa stresses that one of the best SEO tips is quality over quantity: just because you have a large number of indexed pages doesn't always mean your site's going to attract a larger volume of organic traffic.
She encourages site owners to get rid of shallow posts on blogs that have either low word count or superficial content (aka "no fluff") and "to focus instead on meaningful content that's truly engaging and makes each visitor want to read through the complete article."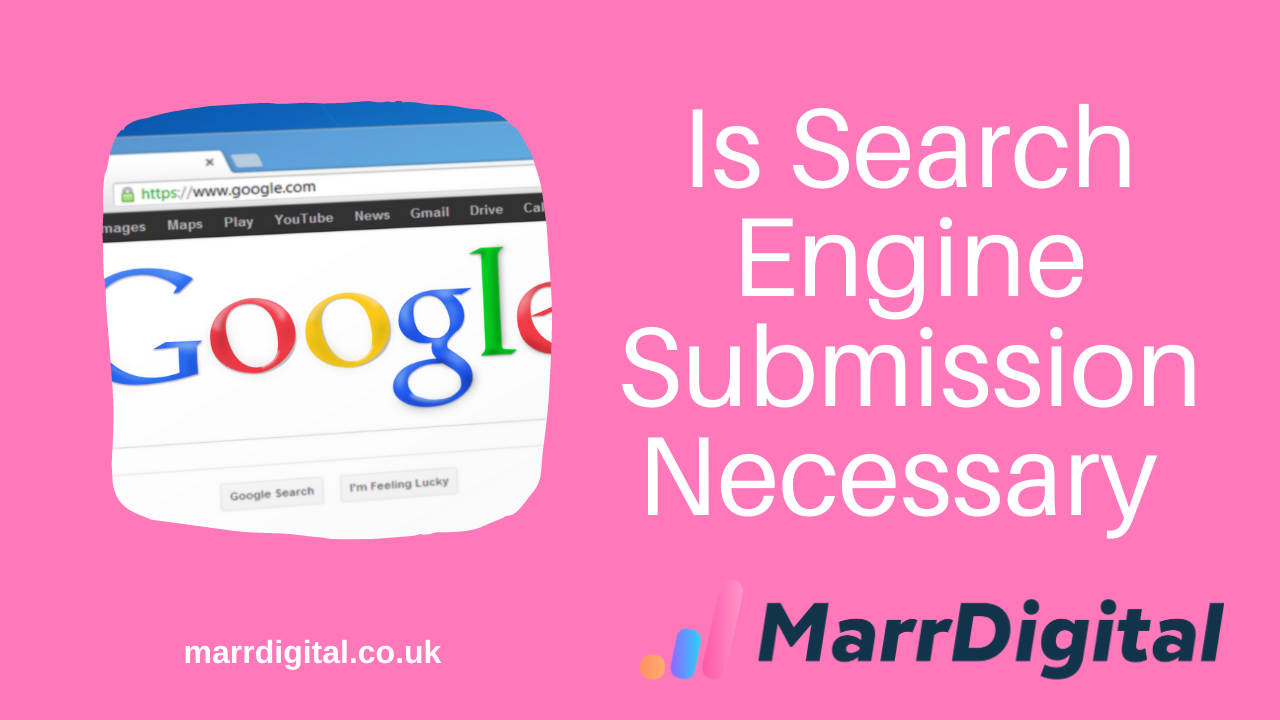 Is Search Engine Submission Necessary?
Stop! Don't Waste Money On Search Engine Submission!
The simple answer is no - search engine submission isn't necessary. The majority of search engines nowadays (most notably Google) crawl and index pages by following links. Using that logic, a single inbound link from anyalready-indexed page will identify your page to the engine. Subsequently, if that page links to other pages within your site, they will also be indexed… and so on.
For this reason, inbound linking is very important. In fact, acquiring back-links may be the most important of SEO. In theory though, a website owner shouldn't have to 'scout' or 'hunt' for links. If the presented content is of interest, useful, and/or important, there is a natural tendency among web users to link to information. This is the basis for the Google PageRank algorithm.
With all due respect, submitting your site to the search engines can't hurt. Plus, it only entails about 5 minutes of added work assuming you only submit to the big guys. And once is enough… you don't need to submit your site more than once. It doesn't help or get your site crawled any quicker or more often.
It should be noted that submitting your site to Google, Yahoo, MSN, and many others doesn't cost a fee. Many SEO companies assert that you need to pay to be indexed. This isn't the case and I would stay away from these companies. They are money hungry and aren't looking out for your best interest.
Would you ever consider going on a vacation across the country without bringing a map? It is hard enough to find your way in some places with a map. How hard would it be if you tried this adventure without one? Yet, this is exactly what people do every single day in the online world. They tried to build their own businesses online without having a roadmap to success. Then, after months or years of just wandering around online, they give up in frustration and quit. They walk away saying that the Internet doesn't work for them. The reason it didn't work is that they didn't pick up a map and follow it!
You don't have to end up lost in the online shuffle. Below I will give you ten steps to help you map out your course and get you started in the right direction. It isn't everything that you need to know by any stretch of the imagination, but it will give you a basic foundation to build upon.
Consider it your beginner's map to Internet marketing profits.
1. Choose a targeted market
The biggest mistake most people make when starting a business is that they choose a product and then try to find people who want to buy it. If that is the direction you are starting from on your journey, then you are going the opposite direction from your destination. Wise businesses operate from a different concept. They pick a market first, and then they pick a product those people are searching for. In other words, instead of trying to find leads to sell their product to, they find targeted leads and then ask them what they are wanting to buy.
Don't even consider starting a business until you know exactly where you are going to get your leads from. Think targeted customers first. Then, you can come up with a product for those individuals. Would you rather have 1,000 hits a day at your site of a general audience OR 10 hits a day of people who are desperate and willing to pay any price to buy your products? If you are smart, you will choose the people who are ready to buy!
2. Develop a Product
Next, you need to develop a product or service for this market. Don't just jump on the bandwagon of affiliate programs when you come to this step. There are three major ways to selling a product online:
a. You create your own exclusive product.
This is the best opportunity you have. If you develop your own product, you can pick it's price, sell reprint rights to others, set up an affiliate program, etc. Don't tell me you can't do this. Tens of thousands of innovative entrepreneurs have used their own information products to get their careers started. You can to.
Throughout your life, I am sure that there is something you have learned that you can share in a How-To product. Maybe you know someone else who has the right knowledge for a How-To product and you could offer to help them create a product if you both shared the rights to it. Don't just jump past this opportunity and say it can't be done.
b. You buy the rights to a product or you JV for an offline product.
You can buy the rights to successful products for $500 - $20,000. If someone else has created a product that you know your targeted market is interested in, offer them a large up-front fee for the rights to it. This way you can get your own product and never have to pay a penny in royalties. You can also search through magazines your targeted market reads and look for products people are selling. Then, give them a call and ask for the exclusive Internet rights to their product for a certain percentage of the profits or an up-front fee.
c. You join an affiliate program.
If you are just starting out online, this can be a good choice. You do have to keep in mind though that it doesn't offer quite the profit potential that creating your own product or obtaining rights to one has.When choosing an affiliate program, make sure that it is something your targeted market cannot be without. They absolutely have to have it. Also pay special attention to the profits you receive from each sale.
If you are only be paid 5% commissions on the sales of $10 books, you will only be making 50 cents per customer. It would take 2,000 customers just to product $1,000 in profits. You cannot make money like this online! Look for higher priced products and higher commissions...especially commissions in the 25% or higher range.
3. Create a USP
Create a Unique Selling Position for your product or service. Too many companies are just trying to be me-too companies online. You cannot be just like the next guy and expect to make a profit in a global economy. Just going to the next guy's web site to order is too easy for your customers.
You have to create a Uniqueness to your product or offer. What can you offer that no one else can? Can you offer better guarantees, better customer service, more technical support, faster shipping, or lower prices. Think of something that will set you apart from all of your online competitors and tell in complete detail what it is.
4. Pick a Domain Name and Hosting Service
The next step is to pick a domain name that describes your company, USP, and offer. Try to keep them as short and descriptive about your business as possible. Avoid using dashes or misspellings of your product. Both of these things will cause people to leave out part of your domain if they type it in. Someone else will be getting free traffic that you worked hard to obtain.
For hosting, I personally choose to use Virtualis since they have the Fastest customer service and technical support in the industry. Test them out. They will respond to you within the hour...anytime 24 hours a day. No other company I have ever been with has even come close!
5. Develop a Customer Friendly Site
The next step in the process is to develop your web site and put it up for the world to see. If you are planning to own a full-time Internet business, I recommend that you learn how to design the site yourself using one of dozens of programs which are readily available at any software store.
You will save so much money if you can do the work yourself on just the editing alone as your site grows. If your main business is offline and you are just adding a secondary income, then you may want to consider having a professional do your site for you.
When designing your site, keep the customer in mind always. Provide order forms for online credit card orders. Make all of the links easy to understand. Try to keep your site simple. Think like a customer, not the business owner.
Your customers are not nearly as interested in your business as you are. Make sure to put the benefits of your site and your USP right on top of the site. More than half of the web surfers never drop down past the first screen full of information. So, you have to give them the information they need as quickly as possible. The rules for any type of business are Benefits, Benefits, and more Benefits.
6. Offer a Freebie
One of the major keys to developing traffic and sales at your site is to always offer some type of freebie as a drawing factor. For example, I offer dozens of free reports, weather reports, news, and more. My greatest drawing factor throughout the past 8 months though has been the two free e-books which we offer on our site to people who subscribe to this newsletter.
You need to come up with a freebie no matter what type of business you are in. Create a free report and give it away. Add in a message board or some other type of CGI program on your site. Give a free demo of your software. Create something that you can give away for free on your site to draw in the visitors.
7. Start Your Own Opt-In List
Almost every full-time Internet marketer I know has developed their own Opt-in email list of some type. For most of them, it is a weekly newsletter they send out by email. For others, it may be a Tip of the Day. Other people might just have a list that they send out important updates to.
No matter what you choose to do, odds will be on your side if you concentrate on building a list of loyal email subscribers. Very rarely do customers purchase from you the first time they visit your site. Most of them will get on your list, hang out for a few weeks or months, and then they buy from you. They have to get to know you before they are willing to spend their money with you.
I have found that the most effective leads come from offline advertising. For example, you could purchase ads in a popular targeted magazine for your business. You could also purchase a postcard in one of the card decks. Start up a co-op and get 10 other people to advertise with you and run your own ads for free. Offline leads which come to your site often turn out to contain a much higher percentage of buyers than any of the online advertising methods.
Once you put our short 10 step outline together you have a basic map to creating your own Internet success story. You wouldn't consider going on a trip without a map. So don't try to go it alone online without a map.
Terry Dean's Brand New Fr-e eBook, "10 Quick and Easy Ways to Increase Profits to ANY Web Site Overnight!" Reveals More Time Tested Proven Internet Marketing Secrets Than 99% of the Paid Products Available...Showing You Step-By-Step How to Increase Your Traffic, Drop Your Expenses, and Drive Your Profits Through the Roof
Ecommerce Client Stitch & Simon Outdoor Clothing Company
Stitch & Simon
who developed their own range of camouflage is a e-commerce success story for marrdigital that demonstrated the power of SEO and specialist knowledge in promoting shopping websites By definition, search engine optimization is a smart way of attracting more organic audiences to your website. This kind of traffic is essential for any business to grow. Traffic can be generated from many sites, ranging from Yahoo to Bing, to Google.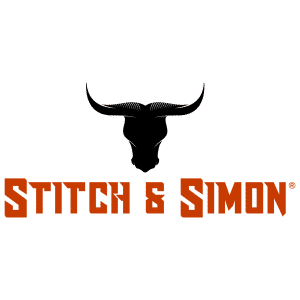 What is important is, maintaining a strong impression amongst online viewers, and ensuring that they look forward to your content. In the case of an eCommerce website, they need to anticipate your products and services. Without this, your online venture will not last for a long period of time. In fact, it wouldn't see the profit for a good amount of time too! When it comes to eCommerce SEO, your primary goal must be to appear in the top 10 search results. As you go deeper and deeper, the chances of people noticing your business reduces. For your SEO campaign for eCommerce to be a success, you will need to use this strategy in modern marketing. And for which, it will be of vital importance that you carry out a study for all the products and services we offer, the product categories and the business keywords. It will be a very effective way to position your store or online business.
Optimize categories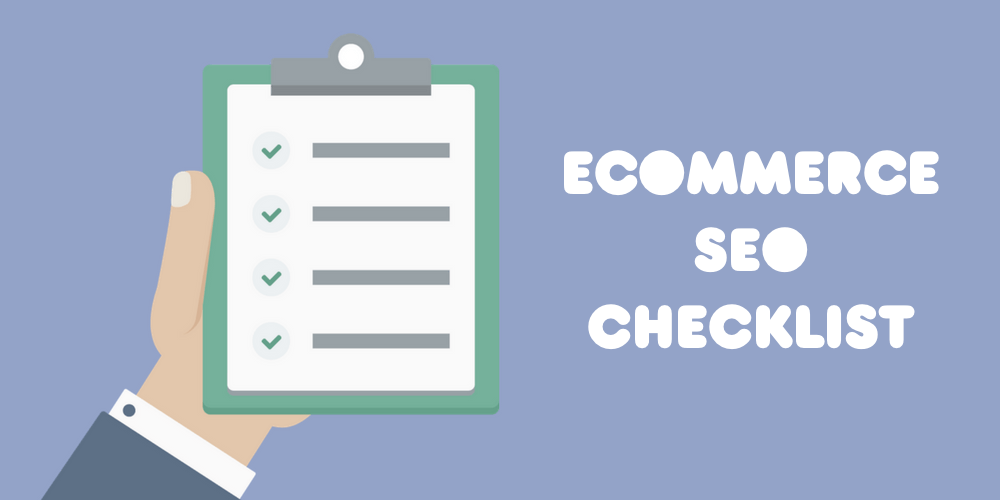 There is no doubt that one of the most common mistakes is creating a categories page where only a list with all the products is shown, without any additional information about them. Apart from the fact that this commercial strategy will limit your sales, it is no less true that in the end we will have more problems with search engines in digital media.
To correct this important technical incident, we will have no choice but to provide a description for each product category, with relevant information For the users. So that in this way, they have a greater knowledge about what we offer them at all times. In this sense, it is always very interesting when displaying products to include a small paragraph or tab with interesting and valuable information for the user or customer.
Good example can be seen at the Stitch & Simon website categories
eCommerce seo checklist
Use a mobile-friendly, responsive website design. With more and more online traffic coming from mobile and tablet devices, it's imperative to use a mobile-friendly, responsive design for your website. It provides a better experience for users, and it also helps your website rank higher in search.
Install an SSL certificate. On an ecommerce site, users may enter sensitive information such as their contact and payment details. It's essential that you have an SSL certificate on your site to add an extra layer of security. An SSL certificate is also a ranking factor in Google's algorithm, making it an important detail for both user security and helping your site show up in search results.
Check your site loading speed. Users are quick to leave a website if it takes too long to load. Search engines are also more likely to give better rankings to a website that loads quickly, so ensure that your site is set up and optimized to load quickly.
Include Keywords in Heading Tags An H1 heading is the highest priority content on a website page. As a result, be sure to optimize the H1 on each page of your website so that each is unique to the page's topic. We recommend using keywords in the H1, H2s and a few times throughout the body copy of a page. Keywords in headings beyond that are unnecessary and may actually hurt your rankings. So, remember to not overuse keywords because you want to keep your content readable.
Reference Keywords in Your URLs - Your URL is the first thing Google, and oftentimes users, notice. An easy-to-read URL helps people and search engines understand a page's context. Incorporating keywords in your URL can help your eCommerce website rank higher in organic search results. However, it's important to note that overusing keywords can hurt your ranking. Avoid using repetitive keywords in URLs. Also, stay clear of superfluous words like "the" and "and" in URLs. If a person can understand what the website is about without using these words, then Google can understand, too.
Optimize Alt Text and Image File Names This one is easy to overlook but is essential. Alt text is Google's way of understanding an image's context. Also, it can help visually-impaired readers by describing the image. Let's pretend you're selling a store brand of sparkling water in two flavors: Black Cherry and Raspberry. Renaming the images to describe each photo in a unique way allows Google and other search engines to differentiate between two different flavors of sparkling water and can increase online visibility.
More
advice here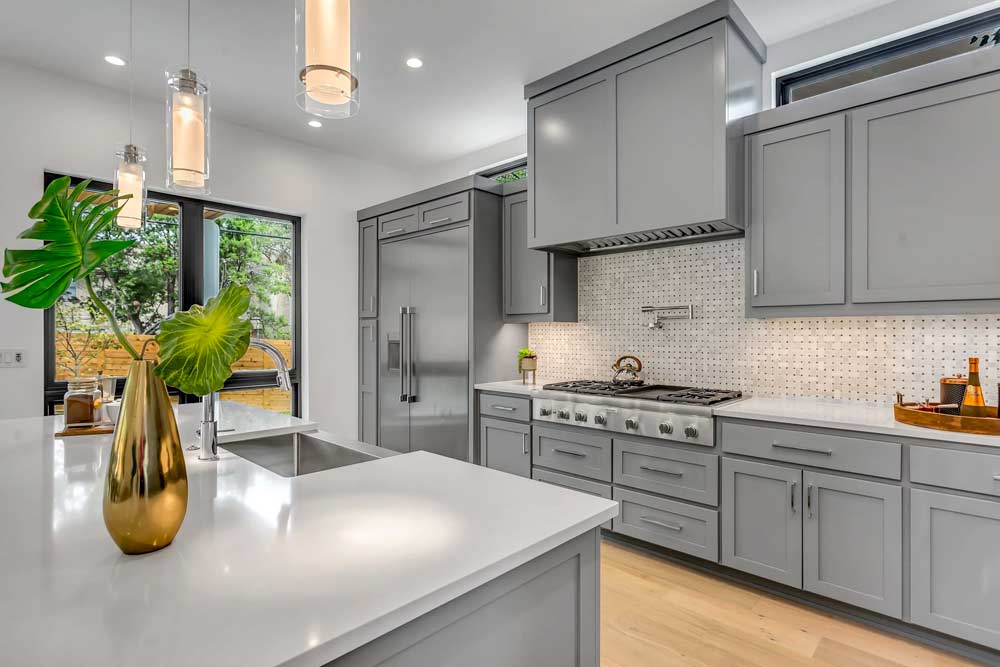 Kitchen Companies in Wokingham Berkshire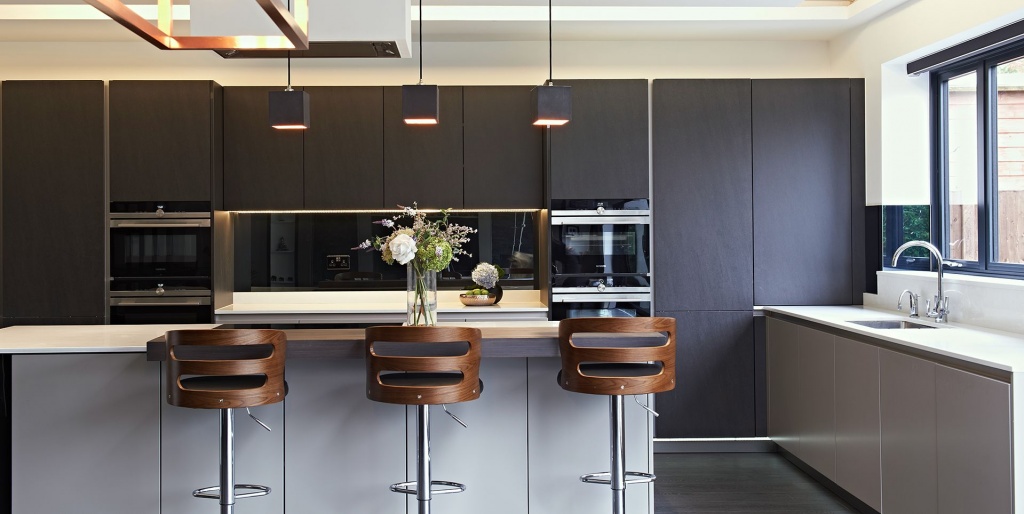 We list all the best kitchen companies in
Wokingham
Berkshire. We also provide advice and tips about buying a quality kitchen. Kitchen building and remodelling is an expensive and time-consuming process. Since the kitchen is the most used area of the house, it is also subject to the most wear and tear. As a result, the kitchen needs to be designed with high-quality, hardy materials that can withstand the passing of time. Kitchen builds also involve high costs related to fixtures and appliances. An experienced designer can help you get the best value for your money. Here, we have compiled a list of the best
kitchen companies in Wokingham, Berkshire
, that you can hire for all your kitchen design needs.
Our list of Kitchen Companies in Wokingham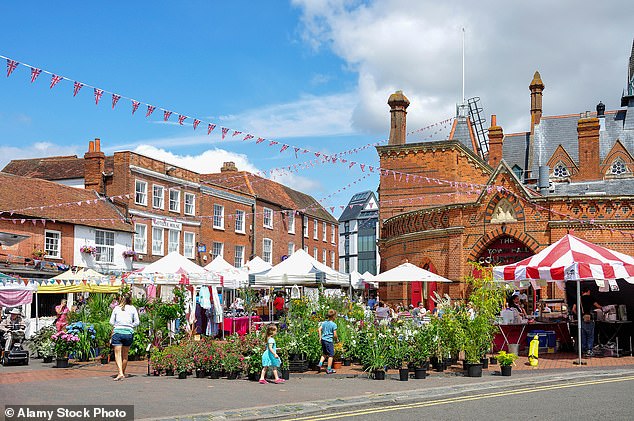 Zara Kitchen Design
Zara Kitchen Design Wokingham has been in business for over 20 years and has consistently 5-star customer reviews. The family-run company is also a Master Partner for NEFF Appliances and collaborates with leading brands.
Little Earth Design
A kitchen and fitted furniture company with a focus on local and sustainable design. They provide bespoke cabinetry, renovation, bespoke pantry, amongst many other design services. Little Earth Design has been ranked in Houzz best of 2020 and 2021 list.
Designs For Living
Designs for Living was established in 1922 and is a great choice for bespoke kitchen designs.
Howdens
Howdens is a multinational company with branches around the UK. In addition to providing kitchens fixtures, cabinets, hardware and appliances, it also provides modular, fitted kitchens in various designs.
Dalio Kitchens
Wokingham based company with a huge range of products.
Dalio p
rovides a full range of services for a kitchen build. The best part is the products are all made in the UK and affordably priced.
Exact Kitchens Wokingham
The family-based Exact Kitchens was founded in 1981 and provide a full range of services, from kitchen design to plumbing, electrical and installation.
Optiplan Kitchens
Optiplan describes itself as a leader in the UK with over 32 years of experience in designing bespoke kitchens. They work with some of the leading suppliers in kitchen appliances like Bosch, Blanco, AEG and provide a unique, handcrafted touch to every space.
Redwood Kitchens
Redwood Kitchens is run by Colin Tomkins, who has been providing specialised kitchen design services since 2002. They pride themselves on designing affordable spaces customised to your needs.
Star Kitchens
Star Kitchens provide specialised design services, as well as a full range of services, including design, tiling, flooring, plumbing, electrical and gas installation.
Orchard Kitchens
The family-run Orchard Kitchens provide full design services. They have over 20 years of experience. They provide service in Surrey, Middlesex, Berkshire, Buckinghamshire and Hampshire.
Applewood Kitchens
Applewood Kitchens have over 50 years of experience in providing bespoke kitchen designs. They provide a 10-year guarantee for their services.
Kitchens with Islands
All kitchen companies in Wokingham will tell you that Kitchen Islands are the centrepiece of a kitchen. A high-quality island with durable materials and ample working space sets the tone for the rest of the kitchen. Not only is a kitchen island an extremely functional piece of furniture, but it also acts as a beautiful focal point. And there are endless options for customisation. Choose a sleek, industrial-style metal island for a bachelor space. Or go for a rustic, country-style vibe for a family kitchen. Some of the materials you can work with are granite with a walnut base or marble with a lacquer base. You can choose to have cabinetry below the kitchen island. Or leave the base solid and bare for a cleaner finish. The best part of a kitchen island is its multi-functionality. You can use a kitchen island for displaying your favourite décor products like baskets and crockery. You can also use it as a breakfast table. If you are short on counter space, a kitchen island can also be used for prep work.
How to choose a Kitchen Island
There are a few things you must keep in mind while choosing a kitchen island. The first is optimising space. If you have a small, compact kitchen, an island is perhaps not the best option for you. Kitchen islands work best in spaces that have a lot of moving room. Think of functionality when choosing materials for the top of the island. Butcher block is great for chopping food, and stainless steel is more durable. Consider your individual needs when designing a kitchen island. If you are going to use it as a breakfast spot, make sure the height is comfortable and there is adequate legroom for seating.
Kitchens for small spaces
Kitchen designs for small spaces must focus on furniture that does double or triple duty, less clutter and cleaner details. Check out some of our tips for maximising small kitchen space:
 Instead of a heavy, stationary kitchen island, consider investing in a rolling cart with open shelving. Open shelving also helps to give the illusion of space.
Maximize vertical space by stacking shelving on the wall for storage and display.
Go for simplicity and keep to the basics. Use white paint and simple fixtures that don't distract the eye. This will help the space feel expansive and airy.
Open cabinetry - in a small kitchen, open shelving is the way to go.
Hang cookware from the ceiling. This can act as an aesthetic statement and also save precious counter space.
Use small appliances that don't take up counter space. A cluttered counter makes the room appear smaller.
Add on counter space by using a makeshift sink cover. You can buy a sink with a cover or create your own custom worktop.
Get a mirrored backsplash to give the illusion of space. Mirror throw light around and help to open a space up.
Why are kitchens so expensive?
There are many reasons why a kitchen is the most expensive place in a house. However, the good news is that kitchen builds also add the most to the resale value of a house. The size of a kitchen can significantly impact the cost of the build. The quality of finishing and appliances also impact the kitchen costs depending on the kind of flooring and countertops you use.
What are the costs of a kitchen?
Kitchen building involves many costs. We have broken down the different areas where you may need to spend money:
Designer/contractor
You can always build a kitchen yourself with the help of YouTube or online tutorials, going with DIY fixtures and cabinets. However, if you do decide to use a designer, you may have to shell big bucks. A custom kitchen design could cost you anywhere from £18000 to 50000. But this may well be worth it as hiring a designer will give you multiple options for creating a bespoke space unique to you. In addition, you will be assured of top quality and efficient functionality of fixtures and appliances.
Kitchen Flooring
Flooring choice can really add to the cost of your kitchen build. Hardwood, for example, is one of the expensive flooring choices. However, hardwood is durable, which means more value for money in the long run. If you are looking for affordability, vinyl and laminate are the flooring options you should go for. They are also low maintenance and water-resistant. The cost of flooring will also include an installation charge for removing old flooring, and extra costs if your space has difficult angles that are labour and time-intensive.
Cabinetry
Cabinetry takes up 20-40% of the kitchen budget, which is a pretty significant amount. But you can choose simpler cabinets or open shelving to cut down costs. The cost of the materials used in the cabinet will impact the overall cost. Solid wood cabinets, for example, will be more expensive than cabinets made from plywood and MDF. Custom cabinets designed to your unique specifications with bespoke features will add extra along with labour and installation costs.
Kitchen Countertops
As countertops are the most visible part of a kitchen, along with the backsplash, it makes sense to spend a little more on choosing top quality materials and scrimp elsewhere. Countertops take anywhere between 10-30% of the total kitchen build cost.
Kitchen Appliances
High-end appliances will cost you more than mid-range appliances. All new stainless steel appliances will add to the build over second-hand appliances with some wear. Appliances take up around 10-20% of the kitchen build. Think of your exact needs and budget accordingly. You will need the four top stove for a family kitchen. But as a bachelor, you can scrimp on a high tech stove and oven. Similarly, the dishwasher size will depend on your family size and the size of your space. This will also impact its cost.
Labour Costs
Labour will include flooring and cabinet installers, plumbers and electricians. The more elaborate your design, the more labour you will need to hire and for a longer time, thus adding to your overall kitchen build cost.
Kitchen Worktops
The truth is that Kitchen companies in Wokingham all get asked for advice and tips about kitchen worktops. A kitchen worktop serves many purposes. Most commonly, it is used for prep work. However, some people chose a worktop for purely ornamental purposes. Your specific need will determine the material choice that is best for your worktop. A stainless steel worktop is best for a heavy-duty commercial kitchen that experiences a lot of wear and tear. Also, if you want to make a statement in your home kitchen. You can also go for the more unusual brass or copper worktop. Brass and copper are also anti-bacterial, so they are perfect for a kitchen space where hygiene is of prime importance.
Is wood a good material to use as a kitchen worktop?
Oak is a solid choice for a rustic-style family kitchen. A wood worktop is also ideal for prep work. Keep in mind, though, that wood is extremely sensitive to heat and water. So, you will have to be careful while placing hot pots and pans. Stone and granite are the best choices for a family with children as they are extremely hardy and resistant to heat. Same for laminate which is affordable and easy to clean and install. For a truly luxurious look, marble is the en vogue choice. However, marble is susceptible to staining, so maintaining the finish will cost you some extra dough.
Increasing the online presence for Kitchen Companies in Wokingham 
We are a digital marketing company based in Wokingham Berkshire and work with kitchen companies to ensure a better online presence.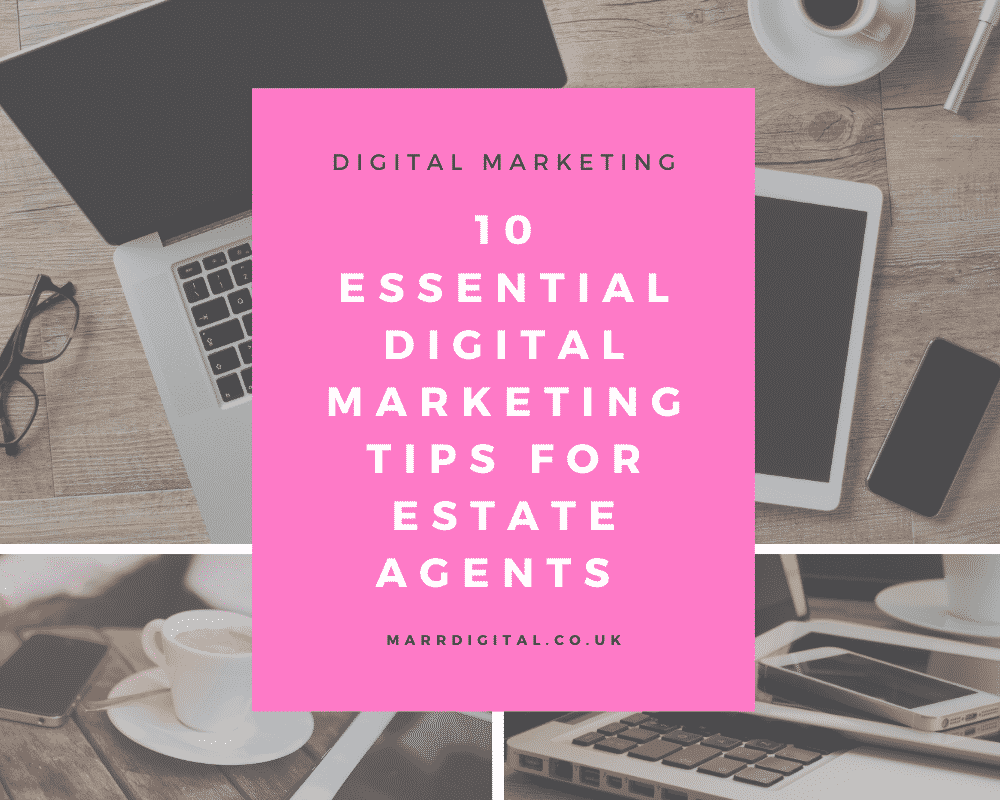 10 Essential Digital Marketing Tips For Estate Agents
1.Create a Mobile-Friendly Website
Mobile accounts for 
approximately half 50% of web traffic worldwide
. In the third quarter of 2020, mobile devices generated 50.81 percent of global website traffic. That means that more than half your customers view your website from a mobile device, and if you don't have a proper website set up, you're going to lose lead generation or sales from potential customers. Ensure that you have a properly built, fast website to attract customers so that you can provide your clients with the information they need.
2. Create Valuable Blog Content
If you want to rank well on Google or other search engines, creating blog content is essential for a well-ranking website without having to pay a ton of money. Creating a blog can be used to provide your clients with advice on how to sell or buy property, as well as building your reputation as an estate agent. Buyers or sellers want to use estate agents that know what they're doing, and creating blog content provides that proof.
3. Use Relevant Hashtags to Target Your Location
You'll want to optimize all the content you publish on your website so that your webpage pops up in your branch's location, allowing buyers and sellers in your area can connect with you. This may include local place names such as the city you're located in, where you sell or buy houses, and the towns you serve. The idea is that when potential customers type in the phrase "buy a home near –insert location- "your webpage will pop up.
4. Link to Relevant Sources
Another way to boost your ranking is to link to reputable sources. Not all links are created equal, so it's essential to link back to proper sources to increase your reputation, credibility, search engine ranking, and provide accurate information to your buyers or sellers. If you have any specific accreditation with the 
NAEA
, 
RICS
, or 
ARLA
, you want to make sure that you're on their website and that they link your page or vice versa.
5. Focus on Customer Reviews
When a customer looks to buy a product or service, they're likely to first check the ratings or reviews to make sure the investment of their time is worthwhile. Ensuring that you're collecting positive reviews both through your website and other online sources like Google or Yelp will help increase your customer reach and sales.
6. Create social media accounts
The truth is your social media presence could be your savior when it comes to building your brand. Social media is a superb method to getting your voice across and essentially it's free.
7. Maintain Your Online Reputation
Having a social media presence can also help in managing clients who may have had a bad experience with your estate agency. Companies find that clients use social media to contact a business. Ideally, these can be dealt with by acknowledging the complaint and then dealing with it offline. There are a number of review websites that charge you for your profile. Using Google My Business is a free option to centralise your reviews. Google My Business is very powerful as it will show your reviews in local search results. Its important to set up your online review profiles before you get negative reviews It's impossible to please all our customers all the time. However, bad reviews do not have to hurt your business given the proper preparations.
8. Operate a successful Instagram account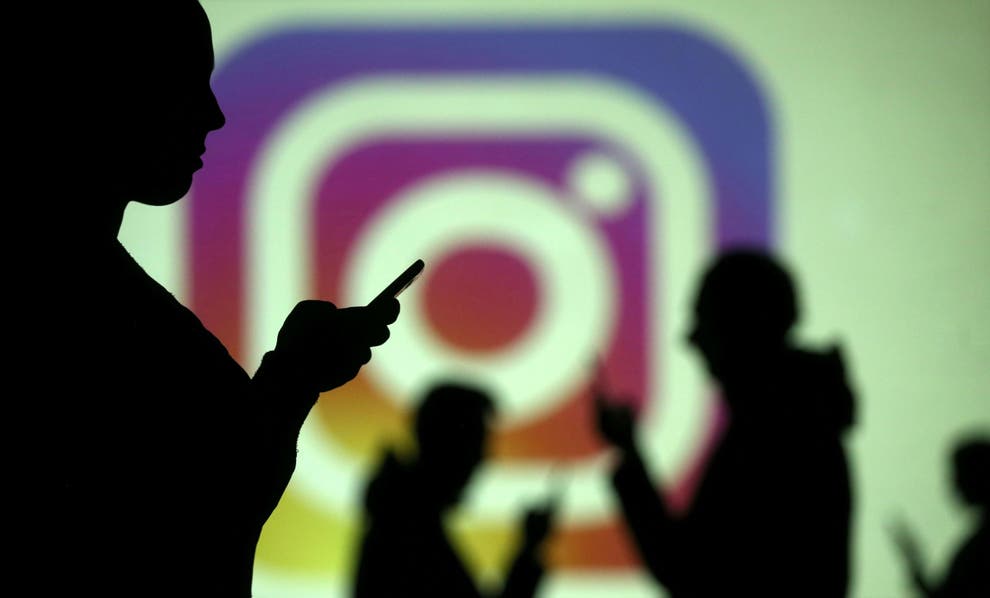 Investing in your digital marketing is essential as an estate agent to reach buyers or sellers and stand out from your competition. If you're looking to find a digital marketing partner for your business, 
contact MarrDigital
 to increase your online presence as an estate agent.
9. Invest in Search Engine Optimisation - SEO
Building a great web presence using SEO should be viewed as a long-term investment, getting targeted traffic to your website from local vendors and buyers provided a great ROI. It's good to remember that your competitors may be using SEO to dominate local search results. A good SEO company can examine the competition identify both strengths and weaknesses and create to create a realistic strategy. Local SEO really does come into its own for most estate agencies it is the process of optimizing an estate agency business, for a search query that is location-specific. Google (and other search engines) uses a user's location based on IP address (for desktop) and geolocation (for mobile) to determine what results to show the user. So when someone performs a local search for an estate agent near me or estate agents in Berkshire the search engine will display local businesses relevant to their location.
Local Search Results on Google
A local search result combines two main parts (or opportunities) for a local business:
Organic Search Results - The website
Local Pack - Google My Business (GMB)
Local Search Results on Google
A local search result combines two main parts (or opportunities) for a local business:
Organic Search Results - The website
Local Pack - Google My Business (GMB)
Users can also search for results in a different location by adding in a local area qualifier, like "Hotels in London". Other positions (opportunities) include Ads, Images, One Box, and, of course, users searching specifically in Local Finder and Maps. Typical search results are made up of Local Pack (Google My Business) and Organic Results (websites).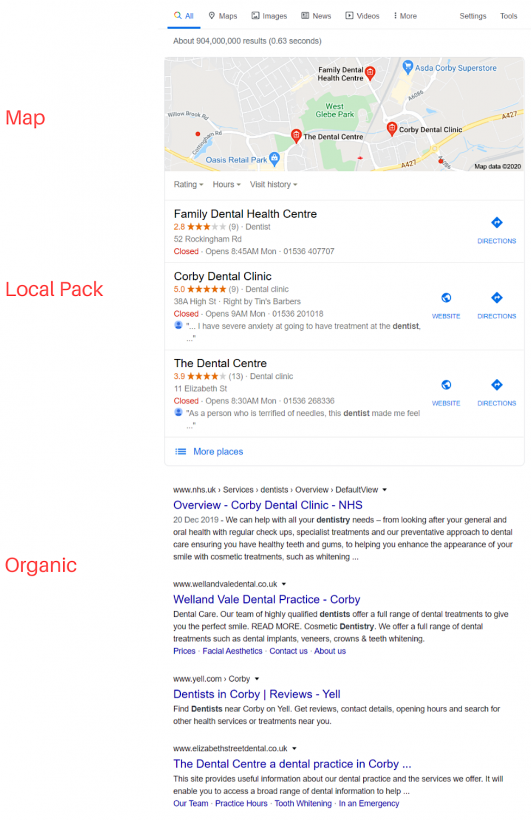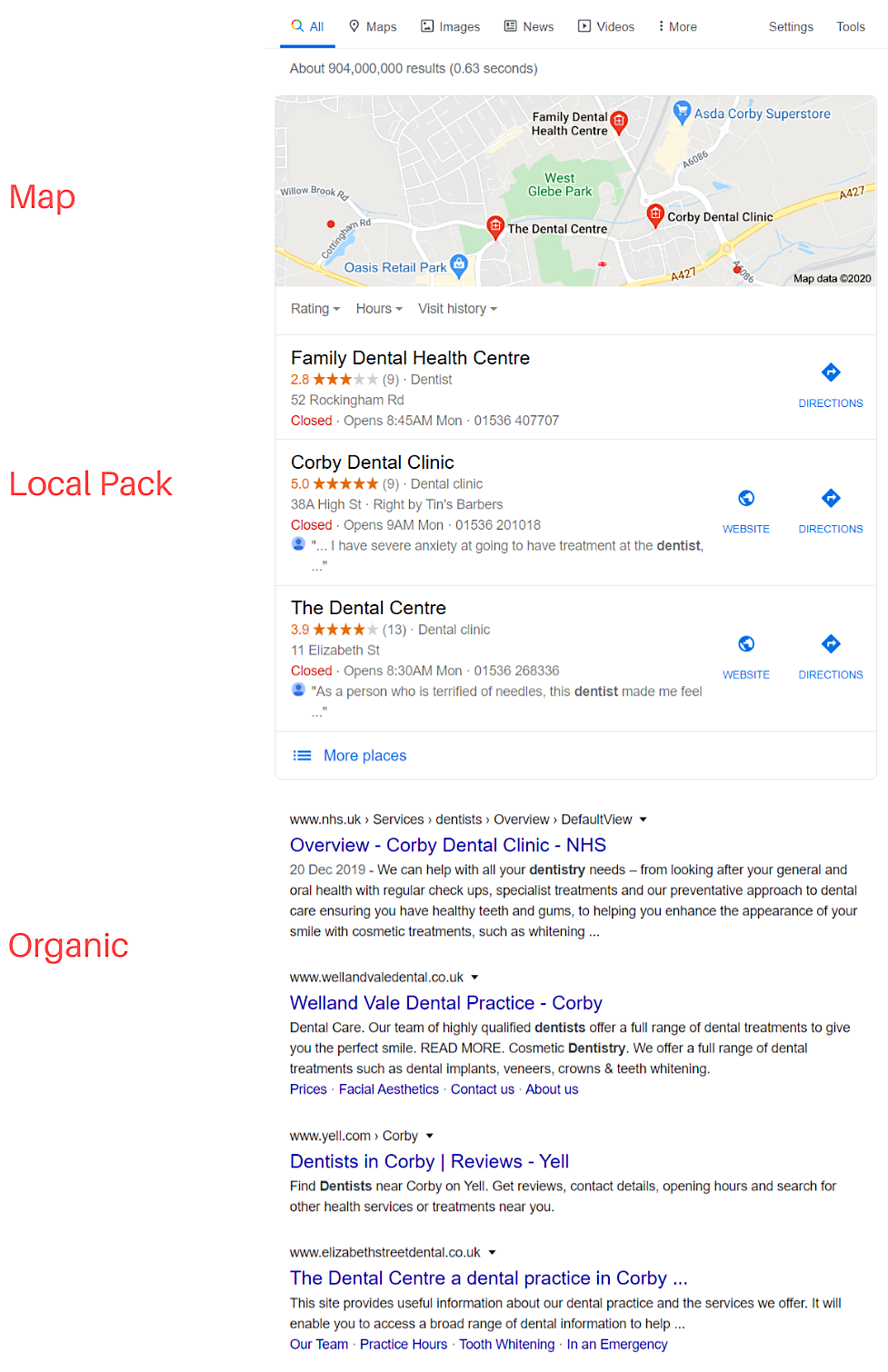 A local search strategy can include multiple aspects to increase business visibility. This can include:
Paid Ads - Above the Local Pack
GMB - The Local Pack
Organic - Below the Local Pack
10. Grow Google My Business Presence
Google My Business provides highly visible estate agency branding directly in search results. Google is also increasing options for users to interact with the businesses directly from search results via your Google My Business page with the following options:
Booking Appointments
Requesting Quotes
Messaging Directly
Without a GMB page, estate agents may miss half of the opportunities in a local search result and the local pack.
The Best Estate Agents
MarrDigital operate the national social media leaderboard see Negotiator Magazine
Top Berkshire Estate Agents
Estate Agents Marketing
Speak to us about
digital marketing for estate agents
marketing packages, ranging from estate agents social media management, SEO Google My Business Padge Management to paid ads for lead generation. Check out our Instagram page @Estateagentsmarketing

This error message is only visible to WordPress admins
There has been a problem with your Instagram Feed.
MarrDigital is behind several successful property portals including Homesgofast.com and Europeanproperty.com has been helping estate agents market their businesses for over a decade. We provide 10 essential tips and advice aimed at estate agents looking to create a better online presence. The property market has experienced a significant change in the last few years, especially with the recent boom because of COVID-19 lockdowns. While there was a slight decline due to the shutdown of the economy, this was short-lived as buyers rushed to take advantage of record-low mortgage rates, location, and inventory. With houses being sold within minutes via digital channels, it's essential for estate agents to move forward with a digital marketing strategy to complete sales and generate new leads. Here are a few tips you can use to jumpstart your digital marketing.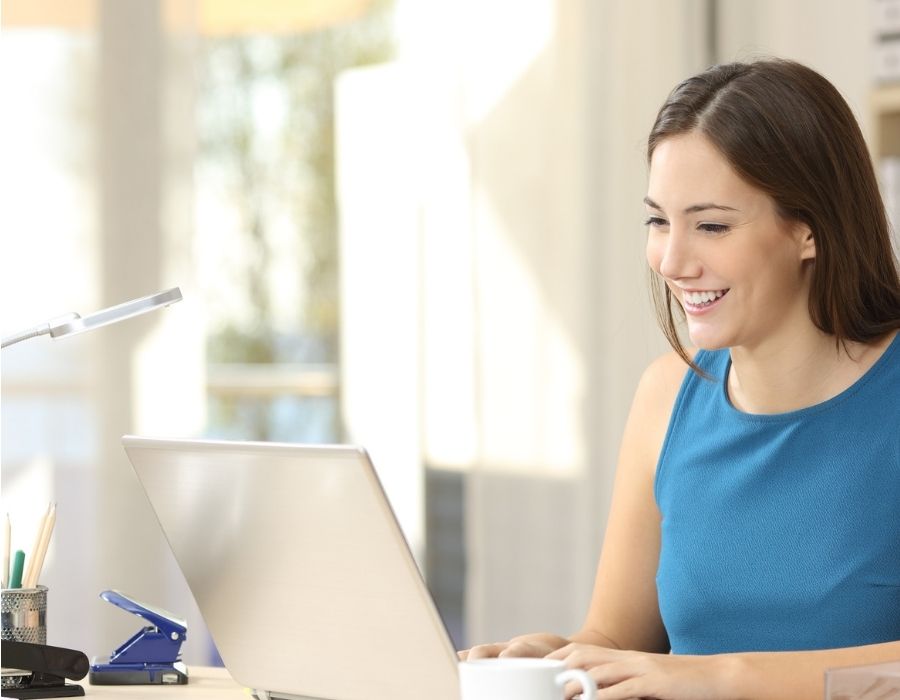 The Best Way For Businesses in Wokingham To Get A Better Online Presence
online presence
and for many local businesses, this can prove to be a huge challenge. I talk about how creating a great online footprint is a sure-fire way of winning clients now and in the future. What's more, it will help secure your online reputation. I am working with local businesses in and around
Wokingham Berkshire
and there is one consistent thing I see is a lack of time, expertise and sometimes will to work on the internet side of the business. Its perfectly understandable, most business are stretched and did not want to build a business just to spend hours online learning search engine optimization for example
Top 5 Tips to Get a Better Online Presence
Respect SEO it will serve you well
Be active online
Have a social media presence
Make a website with a clear call to action
Experiment with online advertising
1. Respect SEO it will serve you well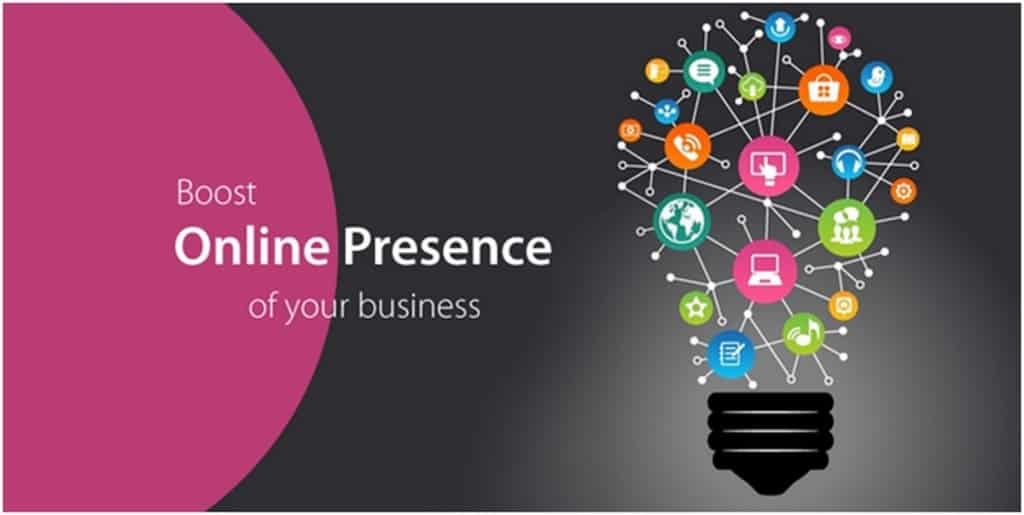 Organic search
is a huge part of most businesses ' website performance, as well as a critical component of the buyer funnel and ultimately getting users to complete a conversion or engagement. With the rise and growing domination of mobile traffic, local search has become a fundamental part of small- and medium-sized businesses' success.
Local SEO
aims at optimizing your digital properties for a specific vicinity, so people can find you quickly and easily, putting them one step closer to a transaction. Local optimizations focus on specific towns, cities, regions, and even states, to establish a viable medium for a brand's messaging on a local level. SEO is relatively cheap in the grand scheme of things, and the payoff will most likely be considered in terms of a brand's benefit and bottom line. I have written articles that have driven traffic for years ahead, but more than that businesses with expertise can show this off creating ideal search engine optimized content
Google your business
Put yourself in your customer's shoes. Search for your business on Google and analyze the results. Use an incognito session in your browser for unbiased results and look for these elements: Your website Your contact information Your address Work hours In addition to your business information, make sure to skim through the other results. Stay alert for reviews or articles that mention your business or compare it to others.
2. Be an active business online
The truth is that activity online keeps your content fresh and in the minds of search engines. Gone are the days when you only update your website as and when you remember. Google wants to send its users to websites that offer regularly updated content. It's the same with social media platforms. They all favour users who update, post fresh varied content to feed their platforms. Instagram algorithm for example will reward accounts that post frequently with more exposure. You should engage with followers and subscribers on social media. If there's something that everyone is talking about in your industry, you can engage in the conversation.
3. Have a social media presence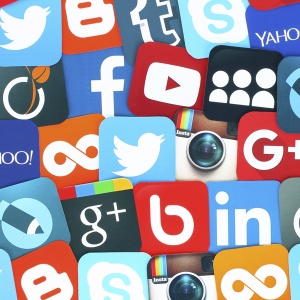 Being on 
social media
 is a necessity in this day and age. In fact, in 2019 there are now 3.2 billion people on social media globally, so social media is a key tool for reaching your intended audience on whichever platforms they prefer. Having a presence on social media instills trust in your current customers and prospects. Personally, if I see that a company doesn't have a presence on social media, I lose trust and feel unsure if they even exist. Plus, social media is a great way to build your credibility and reputation and showcase your brand. When potential customers are researching your brand, the first place they'll look is social media to see what you're putting out there and what people are saying about you.
4. Make a website with a clear call to action
A "call to action," also known as a CTA, is a term that you see used all the time in the marketing world. We're not even sure how many posts we have on our site that include mentions of how important the right CTA is to accomplish your marketing goals, but we know it's a lot of them. So what is a call to action? It's a phrase that's used to tell the user exactly what action to take and how to take it. This can be as simple as two words ("Buy Now") or a sentence or two ("Love learning about marketing and want to learn more? Subscribe now so you never a post!"), and it can be simple text with a hyperlink or a clickable button. Most businesses aren't using effective CTAs to engage their ideal customers. And, even worse, some aren't using them at all. According to Small Biz Trends, 70% of small business B2B sites lack a call-to-action. Don't be afraid to offer a free trial or a free ebook. There are at least 8 ways to convert these free members into paying customers through email marketing. It's vital to guide your visitors as they go through each stage of the buying process. This helps you to identify what's effective and what you can ignore and hit the green button to buy. There's a way to balance the customer's needs and objections that'll help you increase your conversion rate. Although we are focusing on their use on your website, calls to action are used in all types of marketing activities including advertising and email marketing. Some familiar ones are:
Join our Email List
Download your Free Guide
Request a Free Consultation (or Demo, Estimate or Quote)
Register for a Webinar
Buy Now
A great website should be user-friendly, aesthetically pleasing, and well-suited to driving conversions. Using a qualified web developer will ensure that you create a platform that will grab the attention of the consumers that are funneled into it. CMS, SEO, eCommerce and more can help your website perform at its best. Plus, great design is a must-have across all of your branded content.
5. Experiment with online advertising
The main thing you need to understand before jumping into paid advertising (especially search advertising) is how it all works – more specifically, how keywords work. It is important to remember that you aren't necessarily looking for the highest-traffic keywords. You are looking for the words that your customers use to look for you. One of my online businesses is a property website called Homesgofast.com it advertises property from all parts of the world. If I were to bid for the term " Property in Spain " it would cost a fortune, however, if I changed this to a very granular search term also known as a long tail term such as "2-bed apartments for sale in Madrid" it will serve me better. Lower competition, resulting in reduced cost per click and I will find really motivated users interested in a specif property. Creating a specific landing page for Google Adwords can also save you money. The page will be highly relevant to your advert and reduce the likelihood of someone who clicked on your advert just browsing your entire website. MarrDigital is a Wokingham Berkshire based business that works with local businesses helping them grow a better online presence
Running a business these days means also running an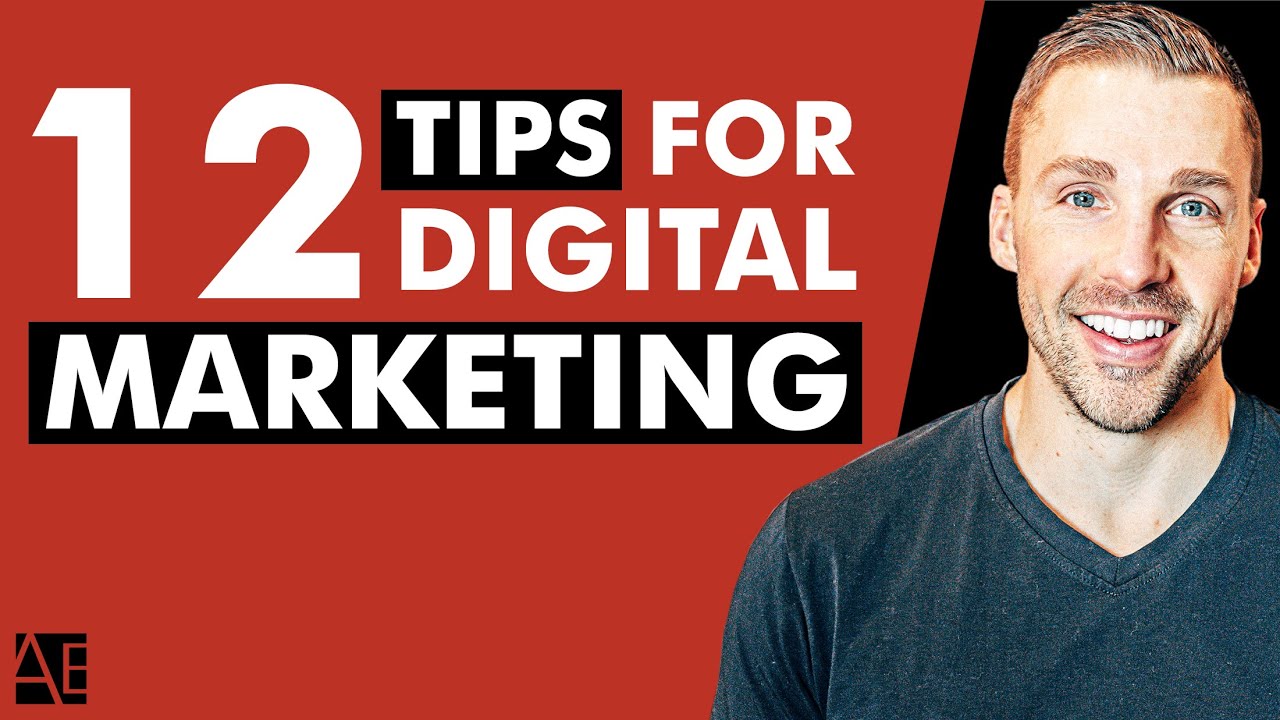 12 Digital Marketing Tips To Help You Grow Your Business In 2020
12 Digital Marketing Tips To Help You Grow Your Business In 2020 [FREE DOWNLOAD] The One Page Business Plan: http://myonepagebusinessplan.com/ In ...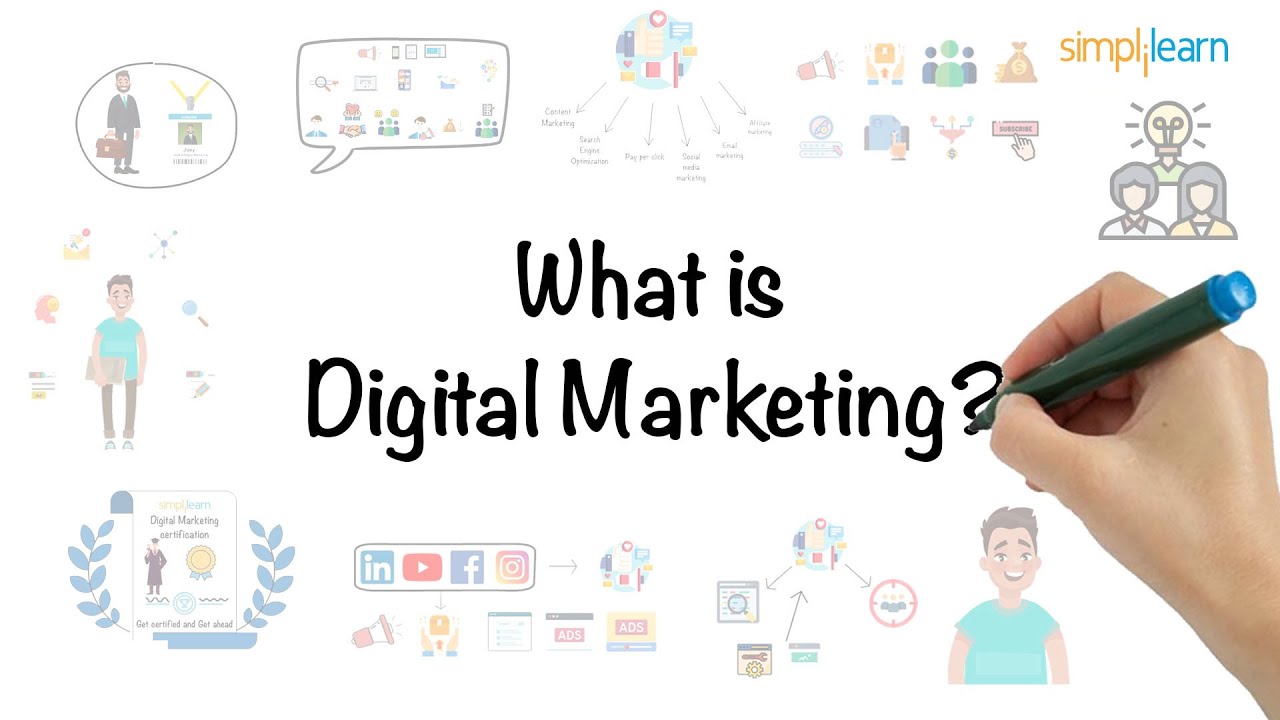 Digital Marketing In 5 Minutes | What Is Digital Marketing? | Learn Digital Marketing | Simplilearn
Digital Marketing combines the reach and accessibilty of the internet to enable us to market our products across the world. In this video, join us on a journey as ...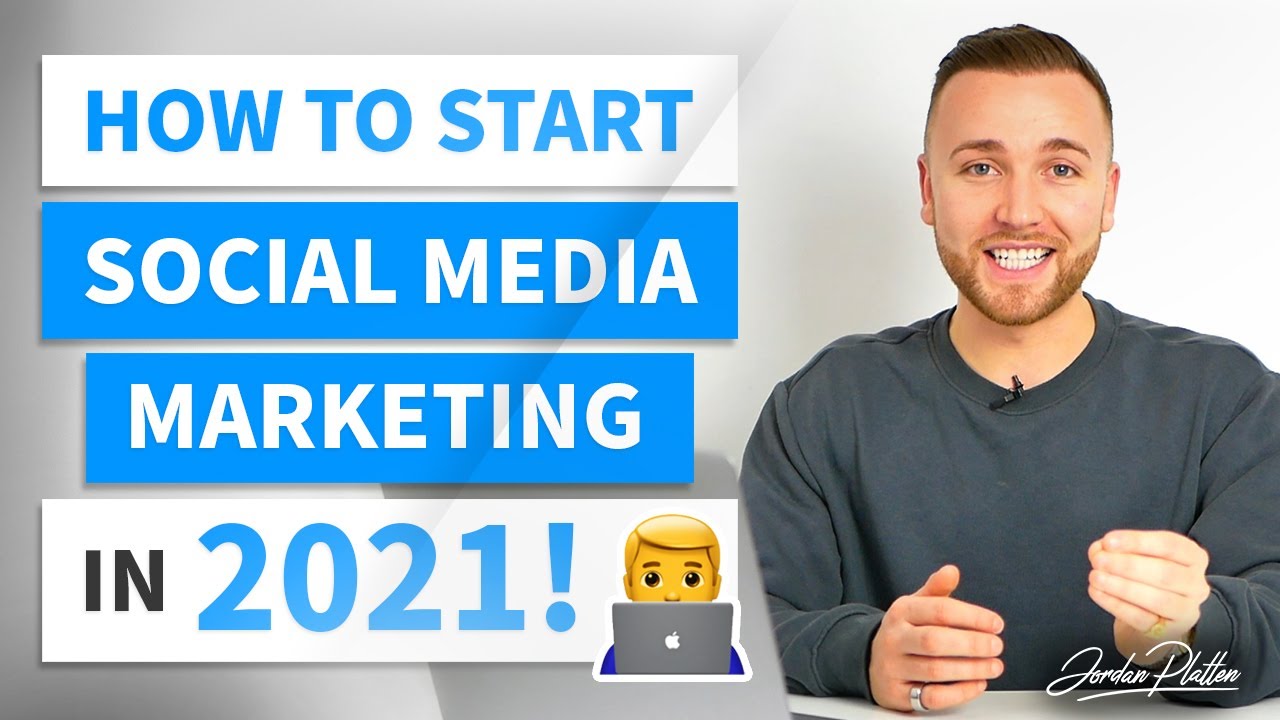 How to Start a Social Media Marketing Agency (SMMA 2021) – Digital Marketing Tutorial for Beginners
How to Start a Social Media Marketing Agency (SMMA 2021) A Digital Marketing Tutorial for Beginners. In this video, you'll learn step by step how to start social ...