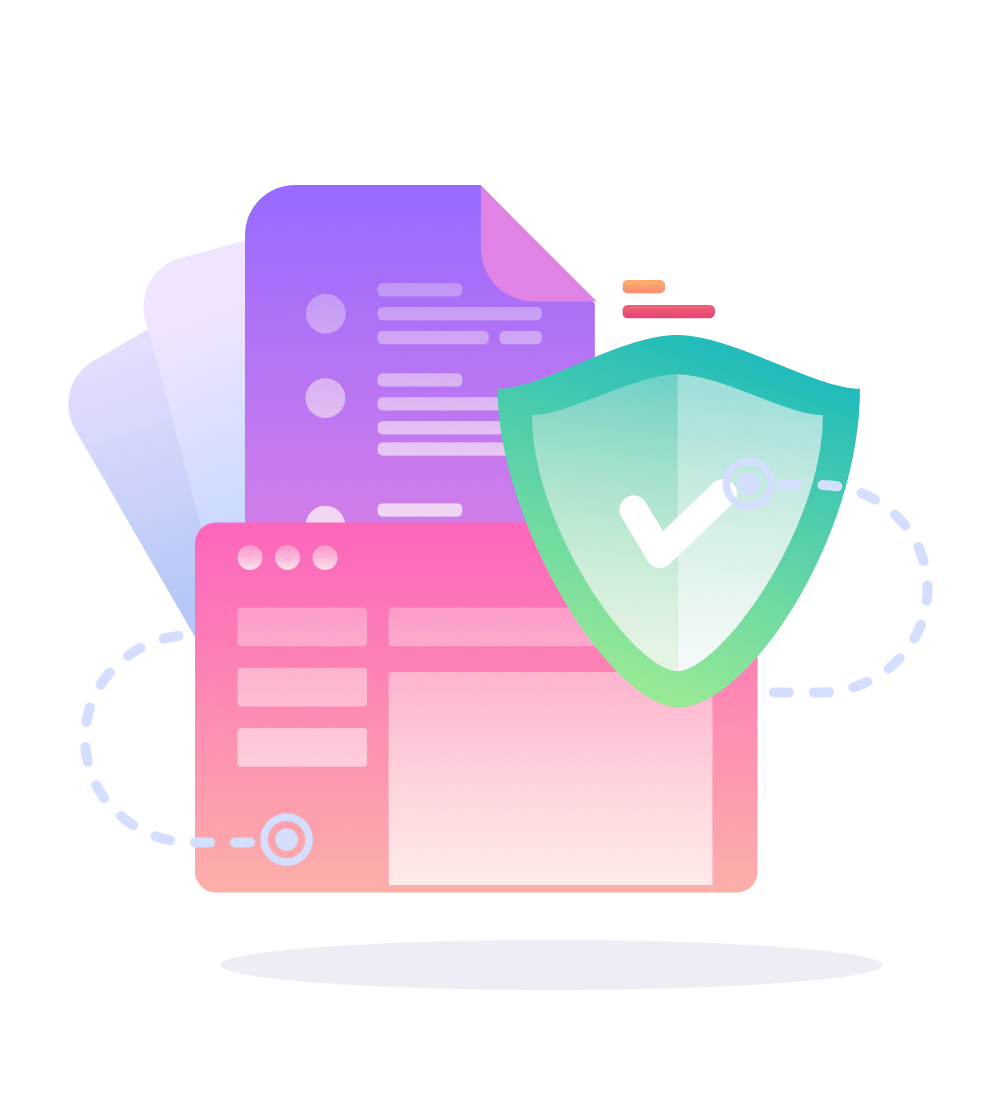 Web Design Services
A website should not just draw attention. The role of a website is to attract and engage the user, as well as communicate your brand and raise awareness about a product or service.
Your customers will not give you a second chance to make a first impression
In a digital world, first impressions are vital and an outstanding web design is the key to success. Users enjoy visiting sites that are aesthetically appealing and easy to navigate. Let our team help your site make an outstanding first impression with speed and accessibility.
Mobile applications design
Our agency will get your business noticed in the digital world by using design ingenuity for creating brand personality with a long-lasting impact. We provide various customizable design sets and focus on creating a website to fit your brand while engaging your visitors. Our team presents, revises and collaborates with you until we finalize the perfect design for your needs.
We believe that a close collaboration is the foundation for an outstanding result. Starting with content audits when we assess your needs and requirements to competitive analysis outlining opportunities, we collaborate at each step of the process.
Every project presents its own goals, audience, and opportunities. Our approach to great projects begins with a time-tested process that discovers and addresses the unexpected.
12
Websites for TOP 500 companies
17
Complex intranets for corporations
97
Popular Facebook applications
74
E-mail marketing strategies
36
Experienced Web Development Ninjas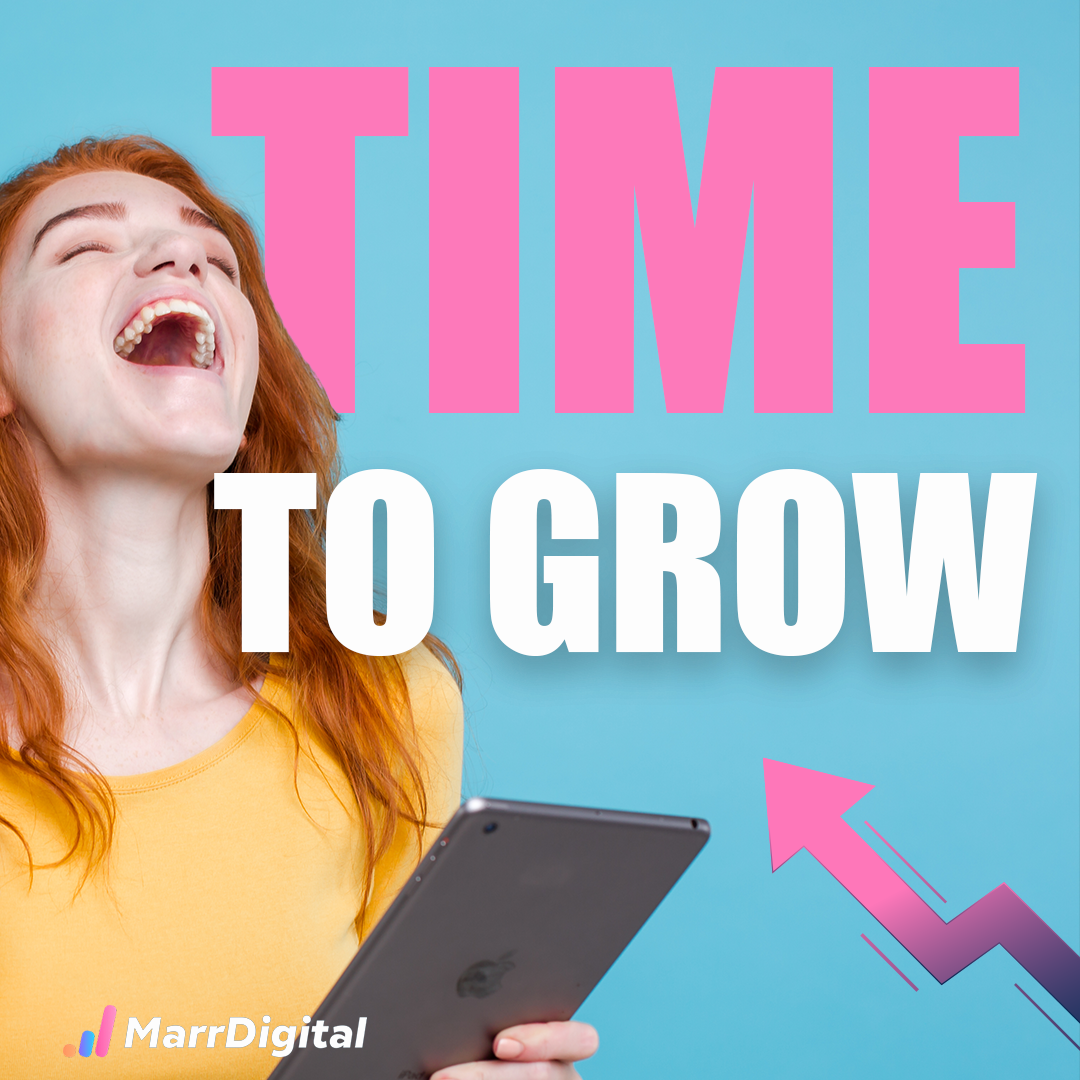 How do small businesses get a better online presence? We…
GROW TRAFFIC & INCREASE REVENUE
Tell us about your project
Let us help you get your business online and grow it with passion
Thrive online — get best unbeatable interactive experience based on the smart design and innovative technology. Ready to get started?
Ways For Small Business To Get a Better Online Presence
advice, and tips from SEO experts from around the world. With advice from some of the most respected online sources including, Smartinsights.com, Sproutsocial.com, and Forbes.com.
How can I improve my online business presence
and
How can a company improve online visibility?
are some regular questions that we get asked from local businesses. We provide the answers by including independent advice from SEO experts
Benefits of online presence for business
The fact is running a business means that it's essential to have an online presence. Every business should be able to access a very targeted audience from their website or
social media
presence. A good online presence means access to a wider range of a business's target audience. Consumers start to lose confidence if they cannot find a business online, many search for your company name expecting to find a website. Credibility is the most important factor in running a business. clients and customers have to trust your brand. If you have a physical office, shop.
How to appear in 'Near Me' searches
Have you ever searched for a search in Gooogle adding ' Near Me' i.e.
'Digital marketing near me'
or '
social media experts near me'
Showing up as a Google Local Business is one way to improve your visibility in Google search and to appear in Google maps. Expert website
local seo
optimisation will help rank your business in local search results.
Nick Marr
MarrDigital
One of the most important ranking factors is to display you Business' Name, Address & Phone Number consistently across the web. Google wants to see lots of independent references that your business exists at your location
Ways for small business to get a better online presence
Smartinsights
Help your customers to find you – optimise your website for mobile
"81% of people search online for a product or service."
While most businesses understand the importance of having a website these days, it's vital to make sure it's optimised for mobile. It's essential for user experience, but as people increasingly search for products and services on smartphones, rather than desktops, it's also key to making sure potential customers can find you. Mobile searchers are more likely to look at the top three results only and 30% of pages that show on the first page of desktop search results do not appear in the top 10 results on mobile. Source: 
https://www.smartinsights.com/search-engine-marketing/search-engine-statistics/
Sprouts Social
Build a stronger brand – focus on brand purpose
"78% of consumers want brands to use social to help people connect with each other."
With brand purpose growing in importance, now is the time to make sure your brand values shine through. Research by 
Sprout Social
 highlights the power of connection for SMEs, with 76% of people surveyed saying they would buy from a brand they felt connected to over their competitors, while 57% would increase their spending. Sharing a clear, consistent, compelling brand story across your content and the online channels you use is vital, with social media being a key platform. The trick for SMEs, is to focus on the channels, including social media, best suited to your customer. For B2B customers, that could mean prioritising LinkedIn or Twitter for example, while for others, it could mean exploring newer platforms like TikTok. As lockdown has shown, it's possible to create strong relationships with your customers online, so find new ways to invite them into your virtual world. Source: 
https://sproutsocial.com/insights/data/social-media-connection/
Have a better social media presence.
Being on 
social media
 is a necessity in this day and age. In fact, in 2019 there are now 
3.2 billion people on social media globally,
 so social media is a key tool for reaching your intended audience on whichever platforms they prefer. Having a presence on social media instills trust in your current customers and prospects. Personally, if I see that a company doesn't have a presence on social media, I lose trust and feel unsure if they even exist. Plus, social media is a great way to build your credibility and reputation and showcase your brand. When potential customers are researching your brand, the first place they'll look is social media to see what you're putting out there and what people are saying about you.
Brightlocal
Online reviews for local businesses are important to consumers It's no secret of that online reviews are crucial for local businesses. Almost three-fourths of consumers said they were at least somewhat likely to read online reviews, according to Netsertive's study. When you combine that with these findings from 
BrightLocal'Local Consumer Review Survey
, we can see how crucial it is for local businesses to have a review monitoring and management system in place.
85 percent of consumers trust online reviews as much as personal recommendations.
Positive reviews make 73 percent of consumers trust a local business more.
49 percent of consumers need at least a four-star rating before they choose to use a business.
Forbes.com
As is the case any time you launch a new product, service, program, or campaign, you have to start with some competitive analysis. Who is already out there and what are they doing? Kevin Bloom of Hinge Marketing suggests taking a two-pronged approach in which you start by 
evaluating each competitor's website
, followed by their social media presence. When evaluating a competitor's website, there are three primary areas of concern: the overall design, the perceived user experience, and on-site optimization. By looking at the design of a handful of competitors, you can start to get a feel for what styles of websites are common in your industry or niche. This can (a) give you an idea for what your site should look like, or (b) provide you with an opportunity to differentiate. The user experience of your competitors' sites may go hand in hand with the overall design and layout. Study how their on-site navigation works, whether menus are simple to find, how clearly labeled sub-categories are, and whether they offer a mobile site or responsive design. As for on-site optimization, poke around a bit and see if you can gain any insight into which keywords and search terms they're using. You can then cross-reference how successful they are at ranking for these terms by conducting simple Google searches. source:
https://www.forbes.com/sites/johnrampton/2015/05/14/a-small-business-owners-guide-to-building-an-internet-presence/
Joannedewberry
Just like "if you haven't taken a mirror selfie at the gym did it actually happen?" having a small business website gives your business credibility and makes you look like the real deal. Personally, I still believe that many crafters who run solely through 3rd party sites such as Etsy or Folksy come across as hobby businesses. A fully branded website that clearly states all your selling platforms and contact details enable you to build up a customer base, cash in on google searches (far better than relying on Etsy) and direct customers to the right places for online sales or physical events. Developing your online presence is also an excellent way to increase your brand identity. On 3rd party platforms, you can lose your individual branding and identity so use your website to build a credible and recognizable
brand
. Source:
https://joannedewberry.co.uk/five-benefits-having-online-presence/
Hub Spot
One of the top ways to build your online presence is to create and 
grow an email list
. An email list will enable you to engage with current and potential customers on a daily, weekly, or monthly basis. To grow your email list, you can create gated content that users have to sign-up to receive. Additionally, you can use a call-to-action (CTA) on your website and social media pages to promote your email newsletter. With a newsletter, you're able to collect leads' emails -- additionally, it shows your leads and customers are interested in your content. You can use tools in your content management system (CMS) to create forms, slide-in CTAs, or popups that are designed to gather email addresses. For example, HubSpot offers an 
email marketing tool
, 
free pop-up forms
, and a 
free online form builder
 to help build an email list. Alternatively, you might consider checking out MailChimp or GetResponse. To find a tool that works for your business, check out
Social Media Management Help Improve Online Presence
Social media platforms such
Instagram
, Facebook, Twitter, and LinkedIn all favour users who post regularly a variest of content. The social media platforms look at metrics from likes, engagement, and reach. This is a massive task for a small business and to be able to complete its best to outsource this activity. Learn how we help small businesses with social media management
Learn more here
What To Consider When to Develop a Marketing Strategy
When it comes to a marketing strategy for small businesses a time of honest reflection is required. What really are the business's unique selling points, how do you compare to your competitors, who is your ideal client, what social channels do your competitors use. Part of your strategy could include networking, partnerships and building relationships and identifying key businesses that can help you achieve your goals
Determine your brand's identity.
Identify your buyer persona.
Boost your Google ranking with SEO.
Research keyword opportunities.
Hire a freelancer to help you scale your content.
Launch business pages on Facebook and Yelp.
Build out your social media strategy.
Plan an email marketing strategy.
Advertise on social media.
Hire a freelancer to write blog posts to help feed your social media channels
We look at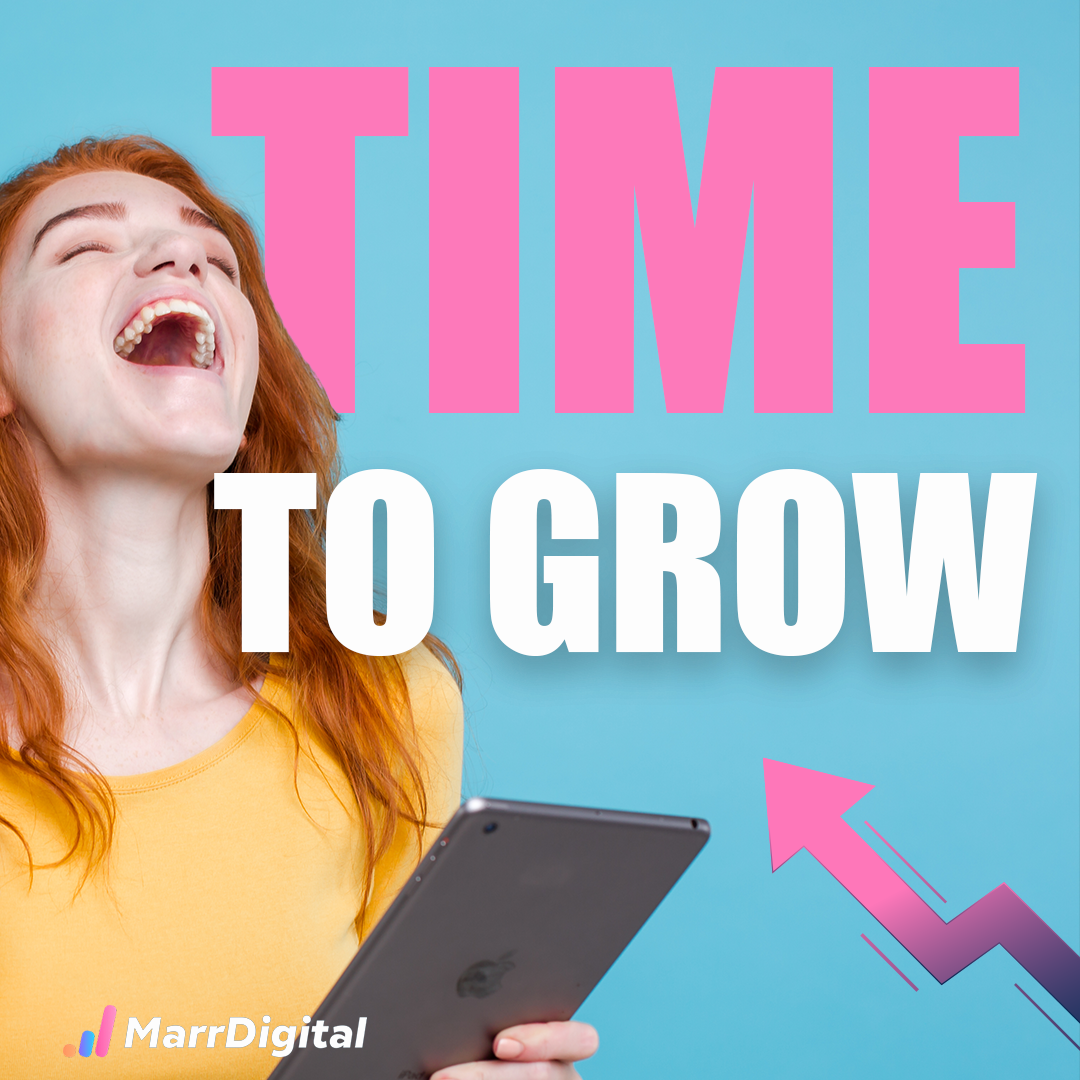 Ways For Small Business To Get a Better Online Presence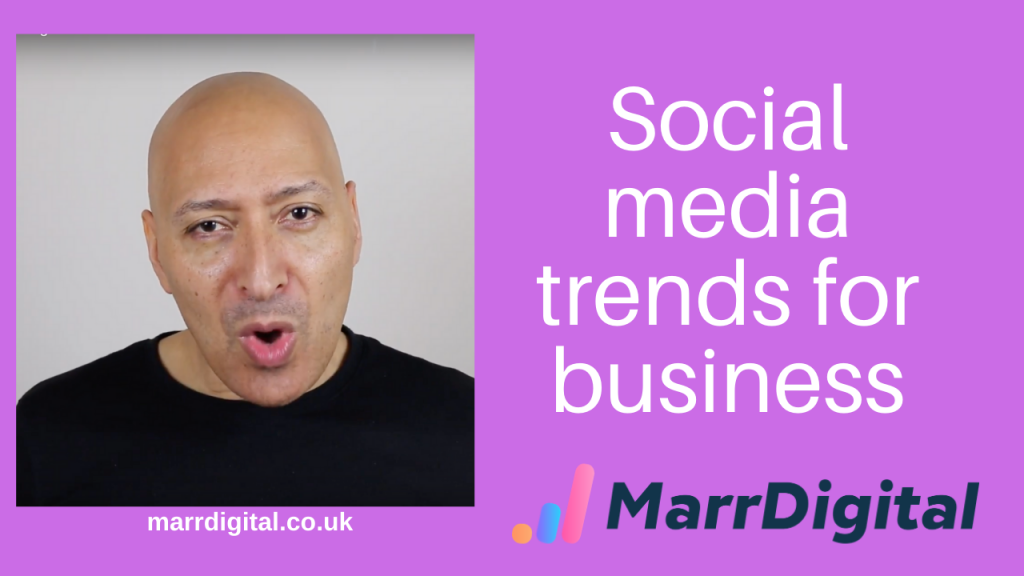 Social media trends this year
Recognizing Social media trends is essential for any business looking to perform better online. Social media platforms are constantly evolving and this is year is no different. With #fakenews, unpopular privacy updates, and consumers being bombarded with too many ads. Social media platforms are becoming a place where we mistrust news, posts, and articles.
They are going to need to build trust or we won't believe anything we see on the platforms. 
Facebook and Instagram have long dominated social media as the largest and most popular platforms. However, in recent years, several other niche social media platforms have not only emerged but have significantly risen to fame. TikTok, for example, is one such platform that started in 2016 and immediately gained popularity among youth. B2B companies prefer LinkedIn for their social media initiatives, while the gaming community flocks to Twitch. There are several such alternative social media platforms that are gaining popularity and will continue doing so in 2020 and beyond
Consumers trends 
In 2020, we saw the rise of TikTok and Instagram Reels, continued engagement on Stories content from Facebook, Instagram, and Snapchat, and brands creating other short-form or "snackable" pieces content to educate consumers about their brand. 
As social media attention spans continue to shrink and more people scroll endlessly through feeds while bored at home, don't expect snackable content to lose steam anytime soon. 
To learn more about four types of snackable content your brand should leverage next year, check out this helpful post.
Social Shopping Will be the Norm 
Welcome to a new age of social media where e-commerce takes center stage! 
From Instagram's new shoppable features like Instagram Reels Shopping and Instagram Live Shopping, to TikTok's recent partnership with Shopify and live-streamed shopping event with Walmart, consumers will start to get very comfortable buying on social platforms.
 Your Customers Will Contact You More Frequently via Social Media Platforms 
Social media has traditionally been a place for people to connect with their social networks and share photos and videos. However, those days are long gone and social media is now so much more than just that. It has become a retail platform, a product discovery platform, and now, even a customer service channel. A lot of brands have started recognizing social media networks as platforms for delivering customer service. Now, it has become a significant enough customer service channel for brands to recognise it as one. And, it is one of the most important customer service channels, owing to the massive repercussions of not handling a customer well in front of other users. So, it becomes all the more important for brands to handle these customers well
For example, because Facebook is giving more prominence to Reels on Instagram, I predict that video ads will convert better than images. I recently tested ads that featured an image with audio, a static image, a moving image, and a video and found that the ad with video converted at as much as half the cost of the others. Test videos, GIFs, and Reels in your own ads to see which perform best with your ideal customer.
The Rise of Private Groups and Platforms
"As noise increases on social media, many are looking to customize their experiences by joining private groups and forums based on causes and personal interests. There has been a rise in the number of Facebook Groups and membership, and Instagram is now seeing the use of its Threads or sharing Stories with specific friends. Many people are also going to or returning to private and semi-private online forums for education, entertainment, networking and mutual interest."
Reels on Instagram Huge Social Media Trend
Similar to TikTok, Reels is the latest video feature on Instagram and is now available in the United States and 50 other countries. 
Instagram Reels has its own version of the For You page: the new Reels Explore Feed. You can find the Reels feed on the Instagram Explore Page. Instead of only seeing Reels from accounts you follow as you scroll, you will see Reels from popular and trending accounts on Instagram.
While the Reels algorithm hasn't been locked down yet, it feels similar to the TikTok For You page. It's likely influenced by who you already follow, what content you interact with, and where you're located.
As you're scrolling, you may notice some Reels have a "Featured" label above the caption.
According to Instagram, "If your reel is featured in Explore, you'll receive a notification. Featured reels are a selection of public reels chosen by Instagram to help you discover original content we hope will entertain and inspire you."
This blog has been verified by Rise: Rc4579476d3a0c2b40e71184d7e095bd3
---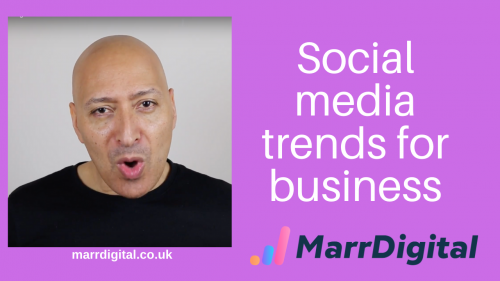 Social Media Trends That Will Change Your Business
Search engine ranking tips
Hardly Mentioned Techniques & Tips to Rank higher on #Google in 2019 by Nick Marr who has been ranking websites for over a decade. Tips and #advice great for beginners and small businesses trying to rank better in search engines. Easy to understand #SEO that explains the importance of examining the competition and to change your mindset and Think Like a Search Engine.
Are you wondering how your competitors rank higher than you in search engine rankings
Think like a search engine
Change the mindset and see your pages from the point of view of a search engine! Remember Google and Bing want to present to its users the best resource for that search term. The resource is the magic word. Make your page full of everything search engines love from video, images internal and external links, and of course NON SPAMMY text.The web is like an ever-growing library with billions of books and no central filing system. We use software known as web crawlers to discover publicly available web pages. Crawlers look at web pages and follow links on those pages, much like you would if you were browsing content on the web. They go from link to link and bring data about those web pages back to Google's servers. 
Nick Marr " let the spiders feast on your content"
Align Your Content with Search Intent
Search intent (also called "user intent") is the purpose behind every search query. Understanding and satisfying search intent is Google's ultimate priority. Pages that rank on the first page of Google have all passed Google's litmus test on search intent.
Check out your Google competitors
Another quick, and valuable SEO tactic – see what your competitors are ranking for. Go to one of the tools used to check out our own rankings, but put in a competitor domain. You'll quickly see what terms they are getting traffic from, and can take the best for yourself!
If you don't know who your competition is, search for some of your most important keyword targets – sites that consistently rank well are the ones to take a look at.
Don't put in a huge website that sells many items such as Amazon (unless you like digging through mountains of data!) Pick someone big enough to have a lot of keywords, but niche enough to specialise.
Now, just because a competitor is ranking well for a keyword, doesn't mean you should try and target it. It has to be highly relevant to your site and audience. But, this is a quick and effective way to use others folks' hard work to uncover audience interests.
Get the search engine spiders interested by including video
Video marketing can be a huge traffic source, but some marketers are still ignoring its potential, says Shilpa Shah, co-founder at Hummingbird Web Solutions.
Shilpa stresses that one of the best SEO tips is quality over quantity: just because you have a large number of indexed pages doesn't always mean your site's going to attract a larger volume of organic traffic.
She encourages site owners to get rid of shallow posts on blogs that have either low word count or superficial content (aka "no fluff") and "to focus instead on meaningful content that's truly engaging and makes each visitor want to read through the complete article."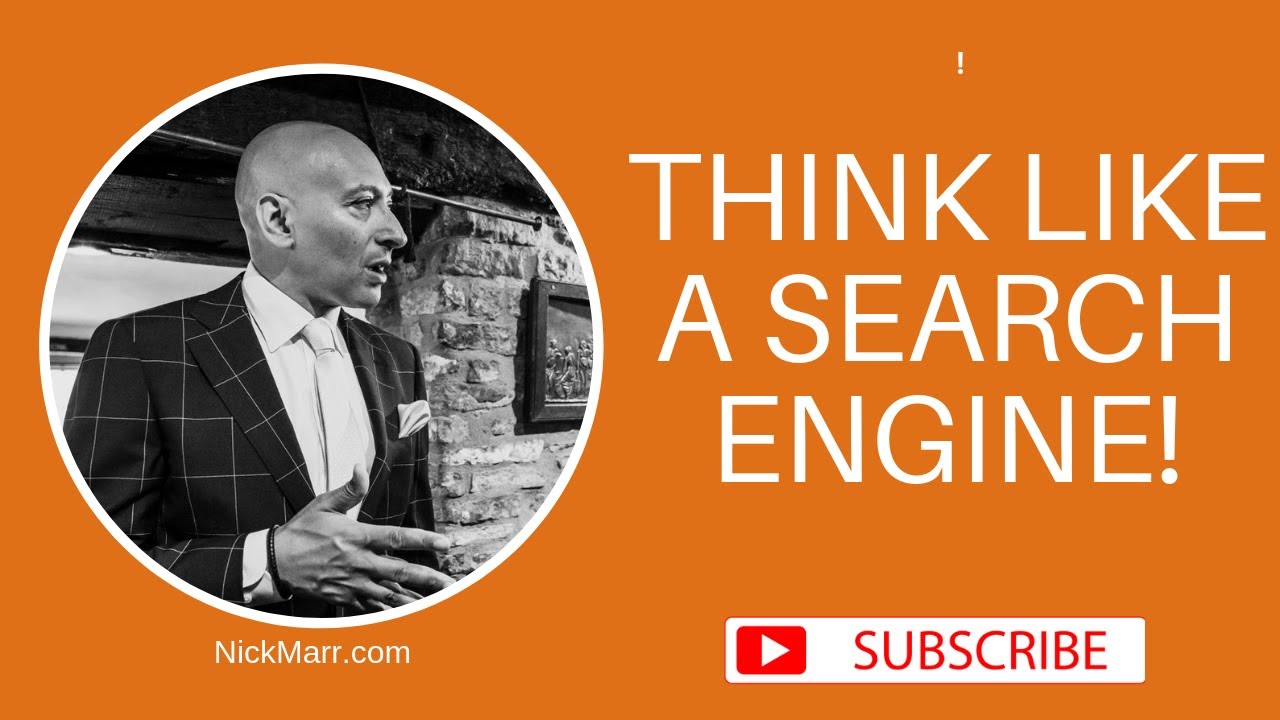 Think Like a Search Engine Use My SEO Advice To Rank in Google
Stop! Don't Waste Money On Search Engine Submission!
The simple answer is no - search engine submission isn't necessary. The majority of search engines nowadays (most notably Google) crawl and index pages by following links. Using that logic, a single inbound link from anyalready-indexed page will identify your page to the engine. Subsequently, if that page links to other pages within your site, they will also be indexed… and so on.
For this reason, inbound linking is very important. In fact, acquiring back-links may be the most important of SEO. In theory though, a website owner shouldn't have to 'scout' or 'hunt' for links. If the presented content is of interest, useful, and/or important, there is a natural tendency among web users to link to information. This is the basis for the Google PageRank algorithm.
With all due respect, submitting your site to the search engines can't hurt. Plus, it only entails about 5 minutes of added work assuming you only submit to the big guys. And once is enough… you don't need to submit your site more than once. It doesn't help or get your site crawled any quicker or more often.
It should be noted that submitting your site to Google, Yahoo, MSN, and many others doesn't cost a fee. Many SEO companies assert that you need to pay to be indexed. This isn't the case and I would stay away from these companies. They are money hungry and aren't looking out for your best interest.
Would you ever consider going on a vacation across the country without bringing a map? It is hard enough to find your way in some places with a map. How hard would it be if you tried this adventure without one? Yet, this is exactly what people do every single day in the online world. They tried to build their own businesses online without having a roadmap to success. Then, after months or years of just wandering around online, they give up in frustration and quit. They walk away saying that the Internet doesn't work for them. The reason it didn't work is that they didn't pick up a map and follow it!
You don't have to end up lost in the online shuffle. Below I will give you ten steps to help you map out your course and get you started in the right direction. It isn't everything that you need to know by any stretch of the imagination, but it will give you a basic foundation to build upon.
Consider it your beginner's map to Internet marketing profits.
1. Choose a targeted market
The biggest mistake most people make when starting a business is that they choose a product and then try to find people who want to buy it. If that is the direction you are starting from on your journey, then you are going the opposite direction from your destination. Wise businesses operate from a different concept. They pick a market first, and then they pick a product those people are searching for. In other words, instead of trying to find leads to sell their product to, they find targeted leads and then ask them what they are wanting to buy.
Don't even consider starting a business until you know exactly where you are going to get your leads from. Think targeted customers first. Then, you can come up with a product for those individuals. Would you rather have 1,000 hits a day at your site of a general audience OR 10 hits a day of people who are desperate and willing to pay any price to buy your products? If you are smart, you will choose the people who are ready to buy!
2. Develop a Product
Next, you need to develop a product or service for this market. Don't just jump on the bandwagon of affiliate programs when you come to this step. There are three major ways to selling a product online:
a. You create your own exclusive product.
This is the best opportunity you have. If you develop your own product, you can pick it's price, sell reprint rights to others, set up an affiliate program, etc. Don't tell me you can't do this. Tens of thousands of innovative entrepreneurs have used their own information products to get their careers started. You can to.
Throughout your life, I am sure that there is something you have learned that you can share in a How-To product. Maybe you know someone else who has the right knowledge for a How-To product and you could offer to help them create a product if you both shared the rights to it. Don't just jump past this opportunity and say it can't be done.
b. You buy the rights to a product or you JV for an offline product.
You can buy the rights to successful products for $500 - $20,000. If someone else has created a product that you know your targeted market is interested in, offer them a large up-front fee for the rights to it. This way you can get your own product and never have to pay a penny in royalties. You can also search through magazines your targeted market reads and look for products people are selling. Then, give them a call and ask for the exclusive Internet rights to their product for a certain percentage of the profits or an up-front fee.
c. You join an affiliate program.
If you are just starting out online, this can be a good choice. You do have to keep in mind though that it doesn't offer quite the profit potential that creating your own product or obtaining rights to one has.When choosing an affiliate program, make sure that it is something your targeted market cannot be without. They absolutely have to have it. Also pay special attention to the profits you receive from each sale.
If you are only be paid 5% commissions on the sales of $10 books, you will only be making 50 cents per customer. It would take 2,000 customers just to product $1,000 in profits. You cannot make money like this online! Look for higher priced products and higher commissions...especially commissions in the 25% or higher range.
3. Create a USP
Create a Unique Selling Position for your product or service. Too many companies are just trying to be me-too companies online. You cannot be just like the next guy and expect to make a profit in a global economy. Just going to the next guy's web site to order is too easy for your customers.
You have to create a Uniqueness to your product or offer. What can you offer that no one else can? Can you offer better guarantees, better customer service, more technical support, faster shipping, or lower prices. Think of something that will set you apart from all of your online competitors and tell in complete detail what it is.
4. Pick a Domain Name and Hosting Service
The next step is to pick a domain name that describes your company, USP, and offer. Try to keep them as short and descriptive about your business as possible. Avoid using dashes or misspellings of your product. Both of these things will cause people to leave out part of your domain if they type it in. Someone else will be getting free traffic that you worked hard to obtain.
For hosting, I personally choose to use Virtualis since they have the Fastest customer service and technical support in the industry. Test them out. They will respond to you within the hour...anytime 24 hours a day. No other company I have ever been with has even come close!
5. Develop a Customer Friendly Site
The next step in the process is to develop your web site and put it up for the world to see. If you are planning to own a full-time Internet business, I recommend that you learn how to design the site yourself using one of dozens of programs which are readily available at any software store.
You will save so much money if you can do the work yourself on just the editing alone as your site grows. If your main business is offline and you are just adding a secondary income, then you may want to consider having a professional do your site for you.
When designing your site, keep the customer in mind always. Provide order forms for online credit card orders. Make all of the links easy to understand. Try to keep your site simple. Think like a customer, not the business owner.
Your customers are not nearly as interested in your business as you are. Make sure to put the benefits of your site and your USP right on top of the site. More than half of the web surfers never drop down past the first screen full of information. So, you have to give them the information they need as quickly as possible. The rules for any type of business are Benefits, Benefits, and more Benefits.
6. Offer a Freebie
One of the major keys to developing traffic and sales at your site is to always offer some type of freebie as a drawing factor. For example, I offer dozens of free reports, weather reports, news, and more. My greatest drawing factor throughout the past 8 months though has been the two free e-books which we offer on our site to people who subscribe to this newsletter.
You need to come up with a freebie no matter what type of business you are in. Create a free report and give it away. Add in a message board or some other type of CGI program on your site. Give a free demo of your software. Create something that you can give away for free on your site to draw in the visitors.
7. Start Your Own Opt-In List
Almost every full-time Internet marketer I know has developed their own Opt-in email list of some type. For most of them, it is a weekly newsletter they send out by email. For others, it may be a Tip of the Day. Other people might just have a list that they send out important updates to.
No matter what you choose to do, odds will be on your side if you concentrate on building a list of loyal email subscribers. Very rarely do customers purchase from you the first time they visit your site. Most of them will get on your list, hang out for a few weeks or months, and then they buy from you. They have to get to know you before they are willing to spend their money with you.
I have found that the most effective leads come from offline advertising. For example, you could purchase ads in a popular targeted magazine for your business. You could also purchase a postcard in one of the card decks. Start up a co-op and get 10 other people to advertise with you and run your own ads for free. Offline leads which come to your site often turn out to contain a much higher percentage of buyers than any of the online advertising methods.
Once you put our short 10 step outline together you have a basic map to creating your own Internet success story. You wouldn't consider going on a trip without a map. So don't try to go it alone online without a map.
Terry Dean's Brand New Fr-e eBook, "10 Quick and Easy Ways to Increase Profits to ANY Web Site Overnight!" Reveals More Time Tested Proven Internet Marketing Secrets Than 99% of the Paid Products Available...Showing You Step-By-Step How to Increase Your Traffic, Drop Your Expenses, and Drive Your Profits Through the Roof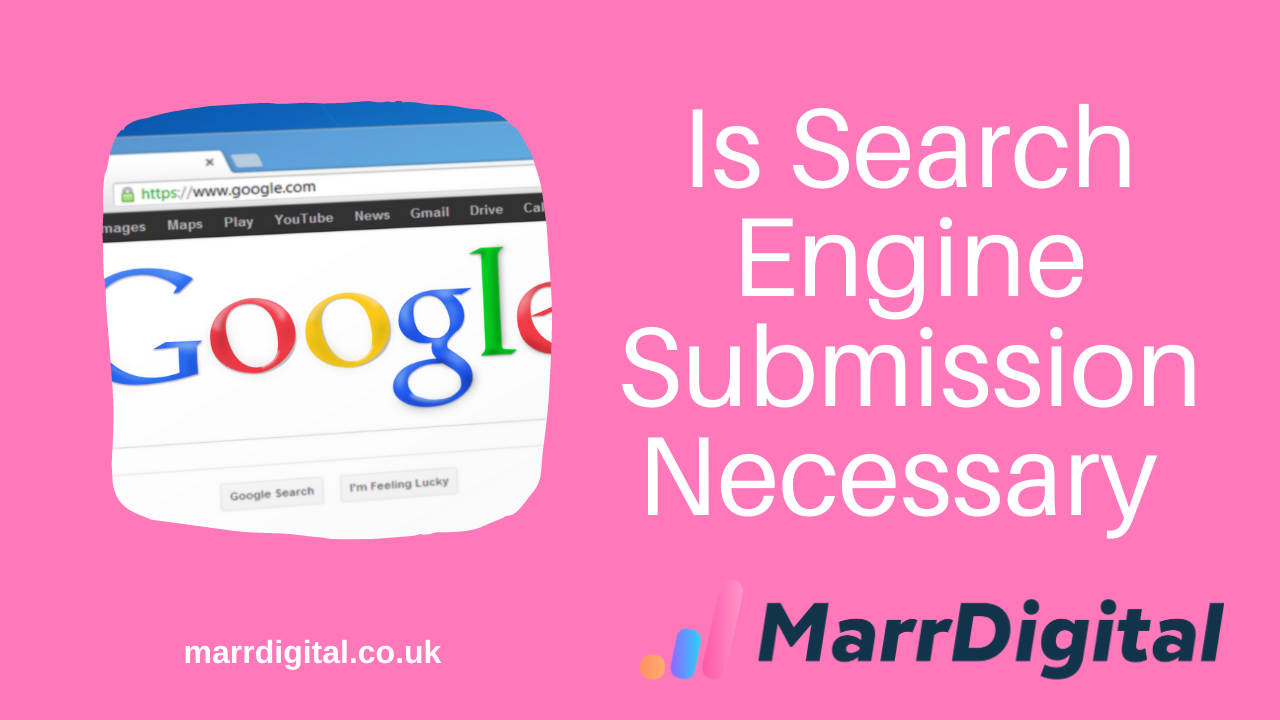 Is Search Engine Submission Necessary?
For a long time, reciprocal links have remained at the forefront of most inbound linking strategies. This is going to have to change. Google now discounts all reciprocal links. The algorithm has been altered to identify the exchange of links by two parties for the purpose of increasing their number of inbound links. The concept of reciprocal linking defies Google's original intention with the algorithm. Quality content should attract links. The exchange of links is nothing more than a mutual agreement to unjustifiably promote others' content with the end goal of promoting your own. Google doesn't particularly like this (see Link Schemes). Some even claim that Google is now able to identify three-way linking schemes (i.e. website A links to website B, who links to website C, who links back to A). Whether this is true or not is hard to say. One thing is for certain though: inbound linking strategies should NOT be centered around reciprocal linking. This manufactured form of link creation is not well-received and is ultimately a waste of time. Instead, focus on creating unique, high-quality content in a given niche. The links will ensue.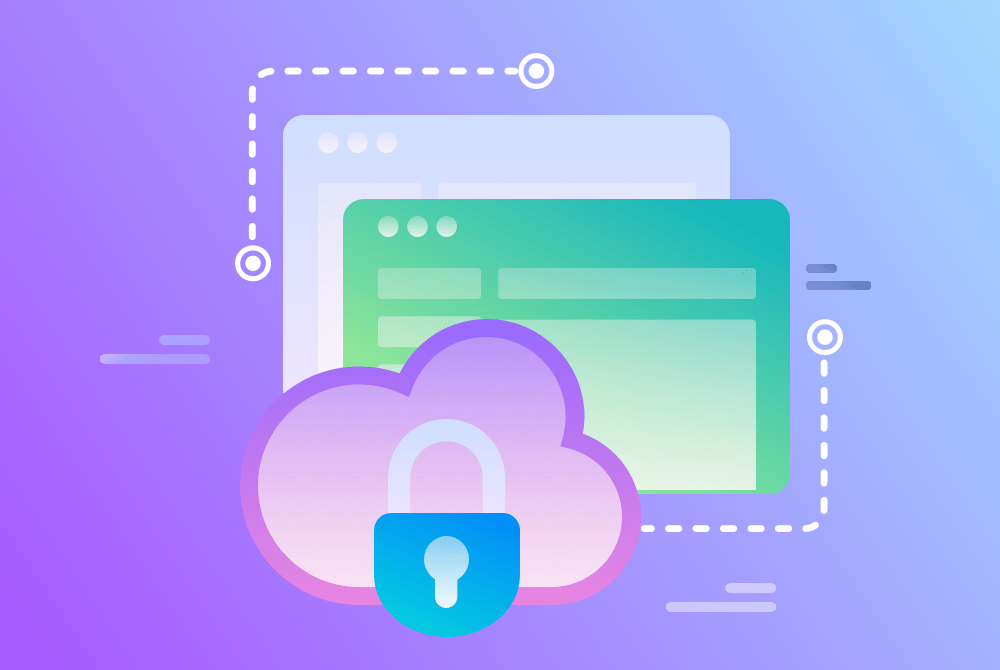 Google now discounts all reciprocal links
When assessing page structure and layout, there is a subtle, yet strategic way to use images in an SEO-friendly manner (beyond ALT tags) that improves your search rank while allowing you to integrate the necessary marketing message(s). Confused? Let's look at an example: Suppose you operate a travel site and you want to optimize a given page for the term "Las Vegas hotel". Suppose that you also want to include an enticing marketing message such as "Book now and save 20%!". The aforementioned tagline lacks descriptive text, but possesses persuasive characteristics. That being said, you may want to place the tagline in an image and the key phrase (i.e. Las Vegas hotel) in a header tag. This places emphasis on the desired term, yet still provides a marketing opportunity without compromising keyword consistency. In other words, images are a great place to insert marketing messages that lack the necessary keywords and phrases. Leveraging this technique will ensure that descriptive text is indexed, while less marketing jargon is overlooked. The combination of keyword-rich content and enticing messaging will satisfy both sides of the strategic equation.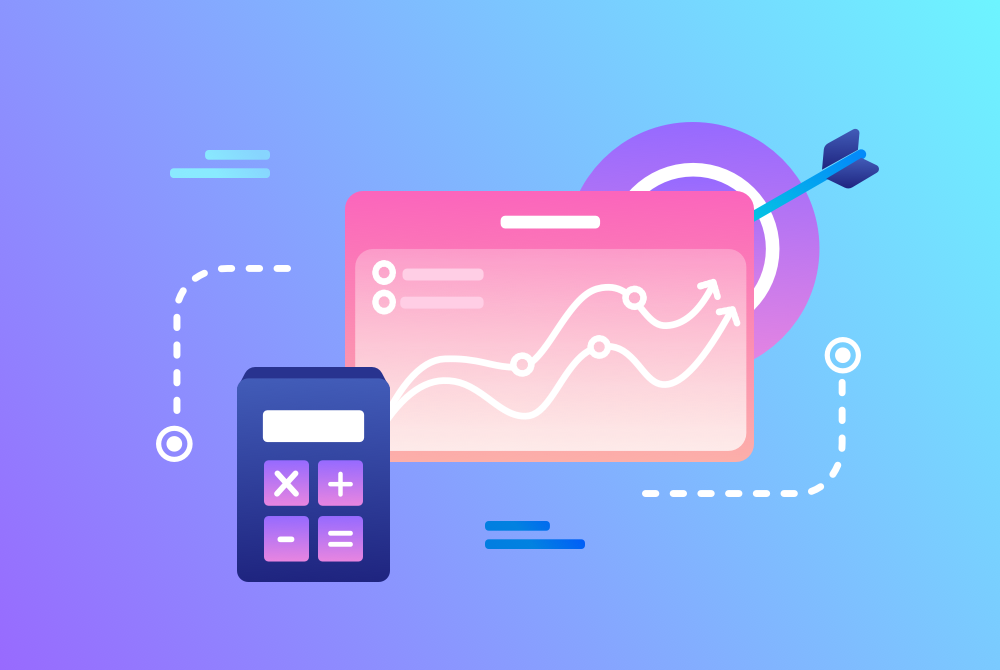 Strategic Use of Images in Search Engine Optimization
SEO is not an exact science. This becomes apparent when trying to incorporate both SEO and branding into a strategy. This process is finicky to say the least. On the one side, SEO deals with the placement of keywords and phrases. On the other side, branding deals with company loyalty and culture. Incorporating both sides dilutes the prominence of both. But eliminating one or the other may not meet all strategic and marketing goals. Once again, it should be emphasized that SEO is a series of guidelines rather than an exact science. Having said that, the following recommendation can be used to satisfy both sides of the equation. In general, keywords and phrases (i.e. SEO) should remain the focus of any early-stage company, while the incorporation of company branding should appear later in the evolution. This is simply a general statement and should not be taken word for word. The reasoning is pretty straightforward. At first, no-one knows the name of your company, but perhaps they are searching for your products or services. In other words, you want to target keywords and phrases that focus around your offering rather than your company. As you build loyalty and credibility, branding becomes more important. It's at this point that you may want to incorporate corporate messaging to strengthen the relationship with customers and instill trust in your brand. One final thought about branding: if a searcher types in the name of your company, they are likely to find your website anyways. This is due mostly to anchor text and back-links. Therefore, optimizing for the company name is rather insignificant in most cases.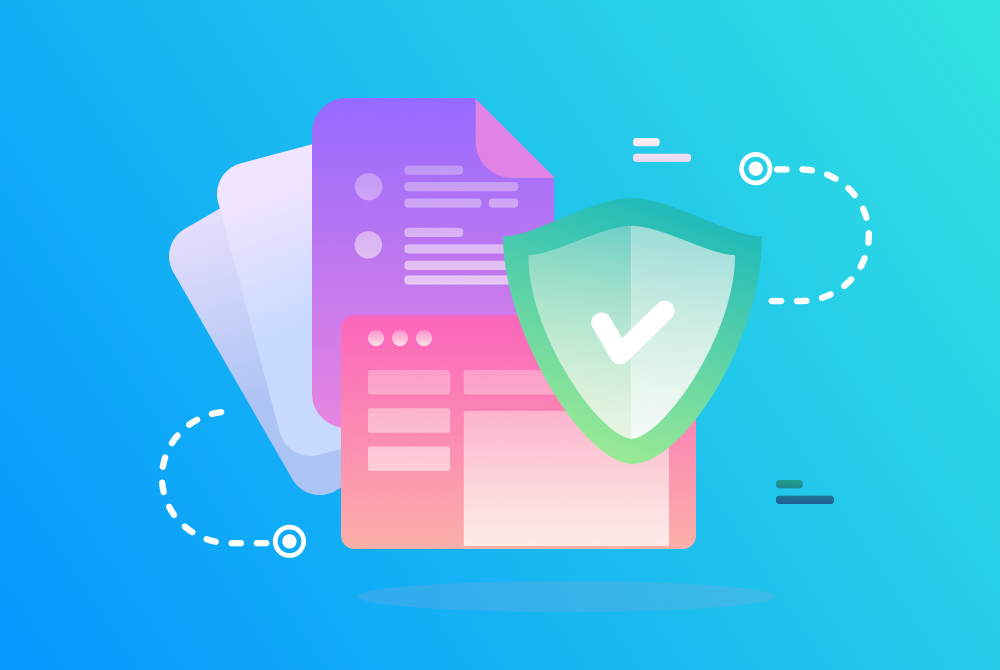 Incorporation of Company Branding and SEO